Nestled in the heart of Secunda, the Lake Umuzi Waterfront stands as a beacon of entertainment and culinary delights. As the sun sets over the tranquil waters, the atmosphere transforms into a vibrant kaleidoscope of colors and sounds, marking the beginning of an unforgettable night. Let's take a journey through the diverse and exciting nightlife offerings at Lake Umuzi Waterfront, where the restaurants not only tantalize your taste buds but also create an ambiance that lingers in your memory.
1. Cappello: Where Elegance Meets Charm
Inspired by the glamour and class of F. Scott Fitzgerald's Gatsby era, Cappello sets the stage for an evening filled with sophistication and delight. The restaurant's commitment to creating a subtle, casual, and delicious atmosphere is evident in every detail. Whether you're here for a business meeting or a casual get-together, Cappello promises an ideal blend of flavor and mood. With food, passion, and people at the center of your experience, Cappello invites you to indulge in a world-class dining affair.
For those seeking an authentic South African experience, eish!! South African is the go-to spot. Picture yourself enjoying the fresh air and the breathtaking view of Lake Umuzi while sipping on a cold drink and savoring their famous Italian Pizza. As night falls, the venue comes alive with the rhythm of Saturday night dances, offering a lekker sokkie that captures the true essence of South African celebration.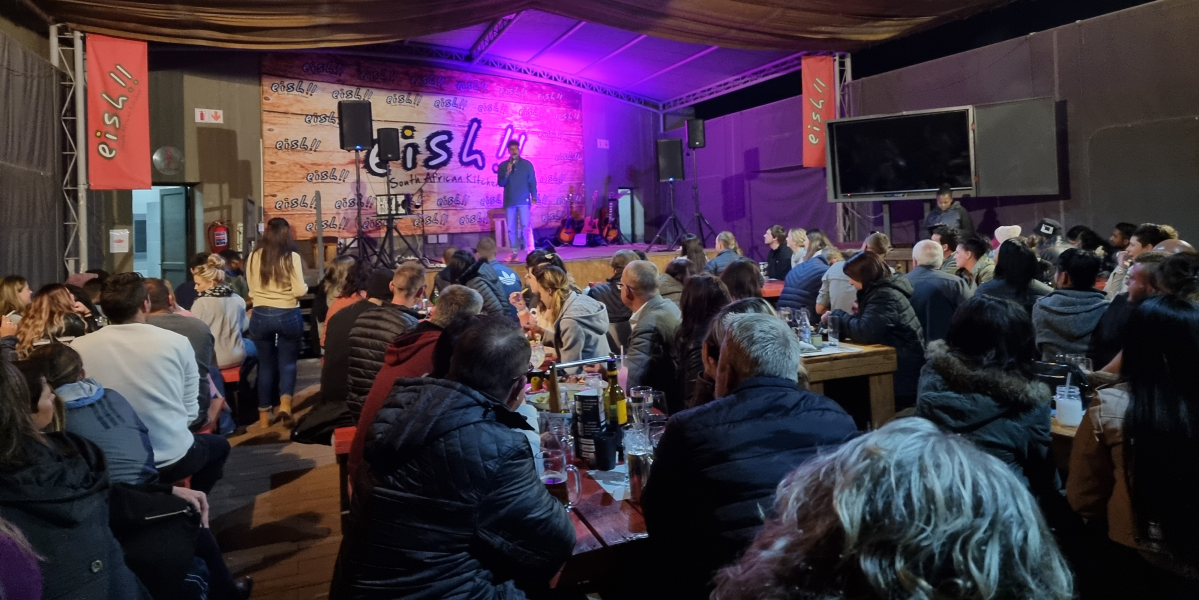 Hennie's Lake Umuzi is not your average spot; it's the dog in town known for its set of rules and lively atmosphere. The big screens broadcasting sports events make it a favorite among sports enthusiasts. Don't be surprised if the waitrons start barking during Hennie's theme song – it's all part of the unique charm that sets this place apart.
Embark on a culinary journey at Justino's, where traditional Mozambican and Portuguese cuisine intertwine with a South African twist. The taste of dishes grilled in Josper Charcoal ovens provides a delightful open-fire experience. Justino's is a haven for those seeking a taste of the exotic with a touch of South African flair.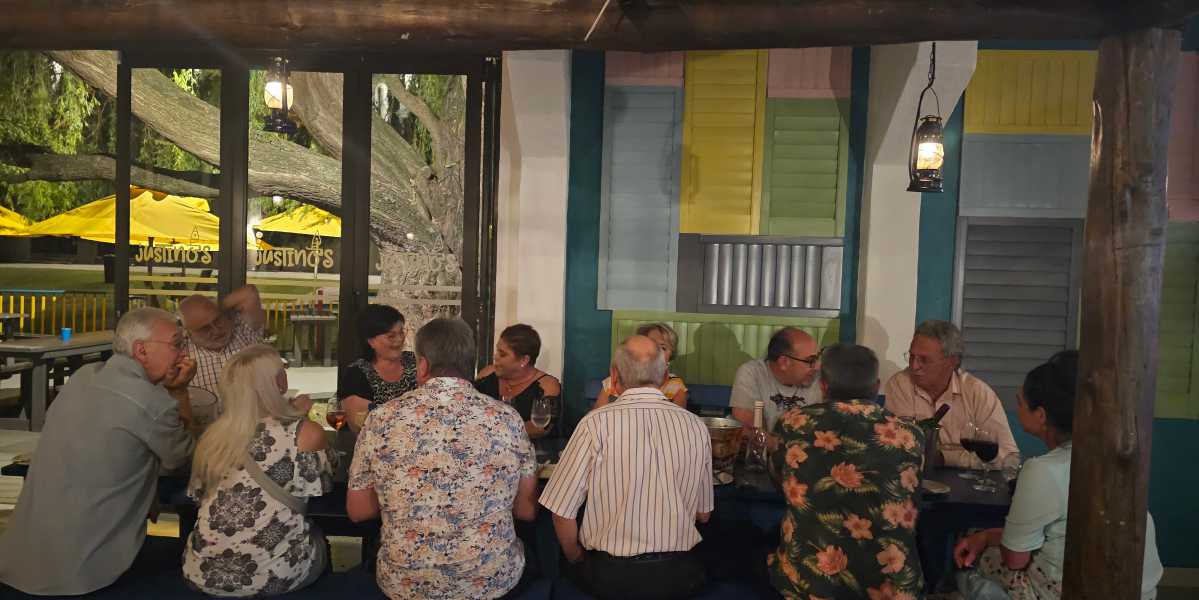 The Lake Umuzi Brewing Company, adding another layer to the Waterfront's charm, offers more than just a selection of beers. With a focus on English-style brewing, except for the Weiss beer crafted to the original German style, this brewery entices patrons with a variety of flavors. Moreover, the Brewing Company extends its hospitality with enticing pub lunches, providing a perfect excuse to linger longer in this lakeside haven.
6. MooMoo: Quirky Charm and Unconventional Delights
Breaking away from the traditional steakhouse mold, MooMoo injects humor and personality into every aspect. From tongue-in-cheek humor in the MooGazine menus to cows "Mooing" in the 'Outhouse' toilets, MooMoo embraces a quirky personality. The modern and trendy ambiance sets the stage for an evening filled with unconventional delights, proving that steak can be enjoyed with a side of humor.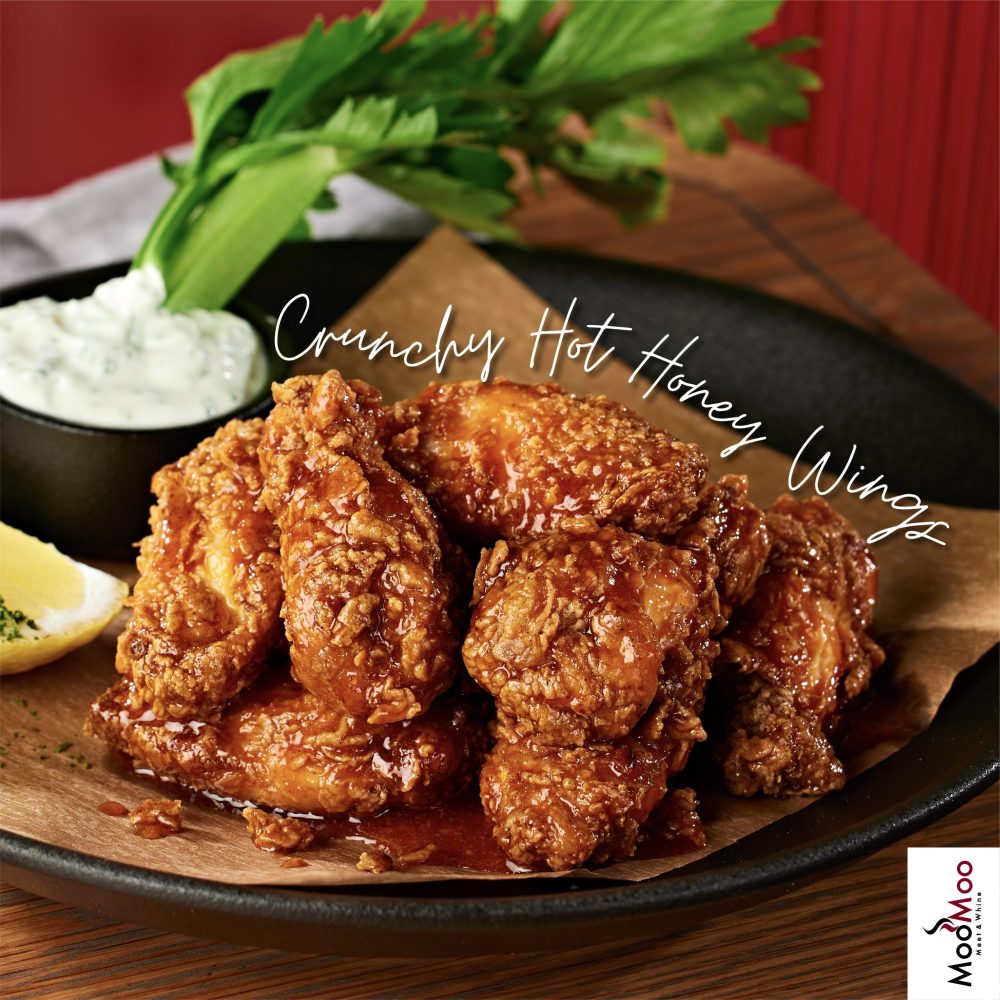 7. Ocean Basket: A Mediterranean Feast by the Lake
Drawing inspiration from the Mediterranean spirit of generosity, quality ingredients, and simplicity, Ocean Basket invites you to experience the fabulous flavors of the ocean. Share delightful moments with friends and family as you indulge in a menu that captures the essence of the sea, all against the picturesque backdrop of Lake Umuzi.
8. Upstairs!: Latin American Flair and Crafted Libations
Looking for something else? Upstairs! is the place to be. This Latin American-inspired cocktail bar offers a unique twist to your night out. Crafted gins and beers from Homebrew Lab, along with a selection of liqueurs, wines, ciders, shooters, whiskey's, and cognacs, await those seeking a sophisticated and eclectic evening.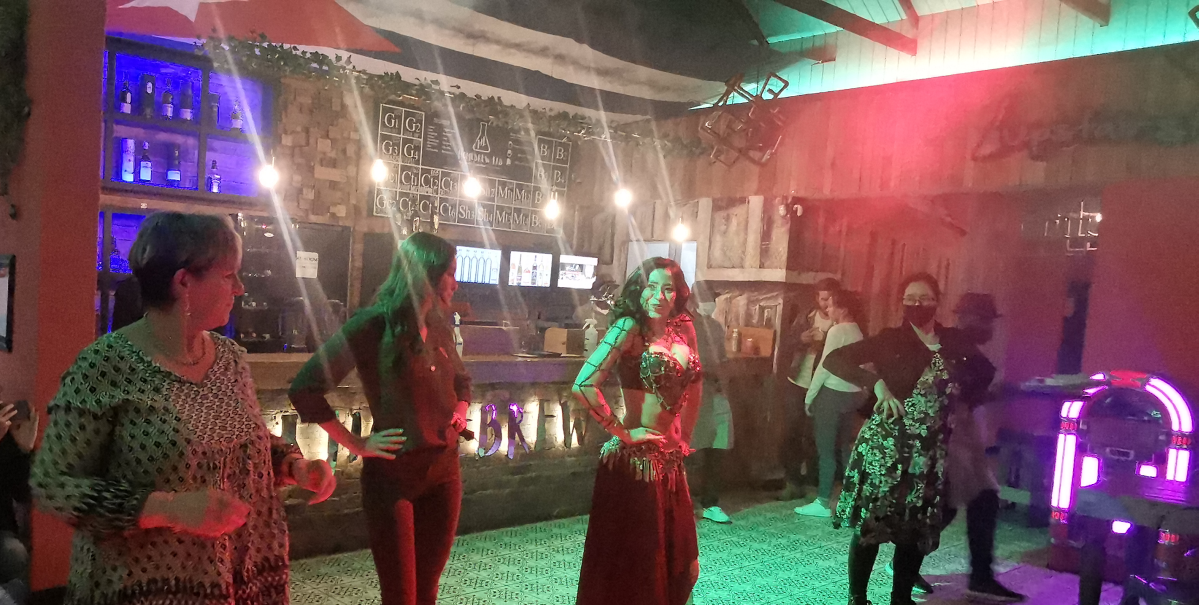 9. Zebra's: Good Vibes and City Life in a Smaller Town
At Zebra's, good vibes are guaranteed as you experience a slice of city life within the charm of a smaller town. Sustain your full day of drinking with a menu sourced from eish!! restaurant, order at the bar, and receive your delicious meal hot on the plate as if you were at eish!! itself. Zebra's promises not only a delightful drinking experience but also a taste of urban life in the heart of Secunda.
Remember, the gates of Lake Umuzi close at 22:00 daily, so come early and join the party. Lake Umuzi is best enjoyed from early evenings, ensuring you have ample time to explore the diverse offerings and create lasting memories in this vibrant lakeside haven. So, the next time you wonder what to do for the evening, don't miss the opportunity to immerse yourself in the vibrant nightlife at Lake Umuzi Waterfront.
Things to do in Secunda – Nightlife