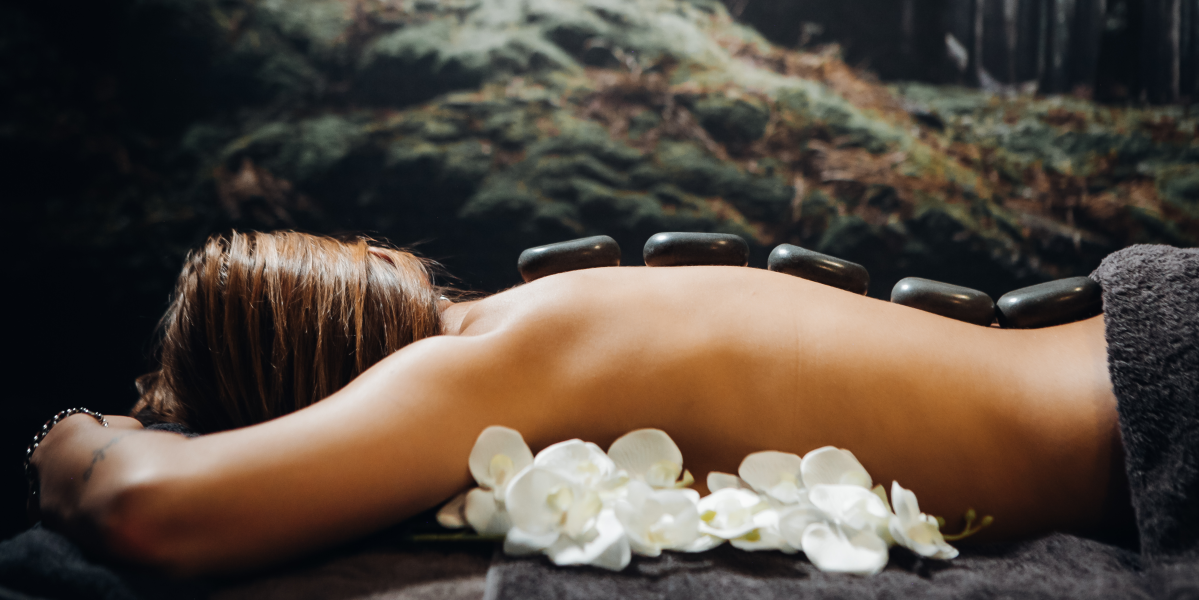 TRADING HOURS
Monday to Saturday – 9h00 to 17h00
Evening Massages available T's & C's
Sundays – prior bookings only
Mvua Wellness Spa December Specials
We have exciting news, Mvua Wellness Spa, at Lake Umuzi Waterfront is now open. With a special bridge from Umuzi Lodge and The Merchant Hotel at Lake Umuzi, access to and from your hotel room or chalet will be effortless.
Mvua Wellness Spa
"Mvua" is a Swahili word meaning Rain, this gives you insight into what you can expect at Mvua Wellness Spa. The rain forest theme with the scent of pine trees will help you relax upon entering this wonderland.
True to the rainforest we strive to only stock truly natural products that will help your body to perform at its best.
OFFERING
We have an array of spa treatments on our spa menu, at affordable rates. Different messages, facials, mani- and pedicures will be available. Our very special pedicure station will be overlooking the small Umuzi Lodge dam with water features that will create a tranquil atmosphere for you to enjoy while getting pampered.
Our spacious rooms will be available to cater for couples massages as well as mother-daughter days, not to mention those girl's spa days.
You can choose to have your treatment indoors or on our deck overlooking the Umuzi Lodge dam, with the Mallard ducks swimming underneath creating a serene forest feel.
RETAIL
At Mvua Wellness Spa we stock TheraVine™ products for retail.
TheraVine™ is an award-winning scientifically advanced range of result-driven health and skincare products. Active ingredients, grape derivatives and botanical extracts are fused to formulate skin care that gives you perfectly balanced and radiant skin.
Massages:
Full body Massages
Couples Massages
Swedish Massage
Hot Stone Massage
Back, Neck and Shoulder Massage
Hand or Foot Massage
Indian Head Massage
Pamper:
Body Scrub
Lashes
and more…
TheraVine™ Appetizer Facials
TheraVine™ Balancing Facial
TheraVine™ HydraVina Facial
TheraVine™ Deluxe Anti-Ageing Facial
Waxing:
We offer all types of waxing for women and selected waxing options for men
Hands & Feet
Pedicure
Manicure
Gel overlay – Gelish
Acrylic on fingernails
Acrygel on fingernails
Mvua Wellness Spa | Secunda