Lake Umuzi Kosmos 3 in 1 Marathon
Die 30ste Lake Umuzi Kosmos 3-in-1 marathon, geborg deur Lake Umuzi en Kijima Construction,  vind plaas op 11 Maart 2023. Maak seker jy het die regte datum en dat jy nie hierdie jaarlikse geleentheid, wat by Lake Umuzi – Secunda aangebied word, gaan misloop nie.
Oor slegs vier maande van nou af bruis Secunda se strate van opwinding met marathon-deelnemers van oraloor. Al doen jy dit vir spangees, opwinding, pret of dalk is jy 'n gesoute marathonner, jy het slaapplek nodig. Om aan 'n marathon deel te neem moet jy uitgerus wees voor die tyd, en het jy 'n welverdiende rus nodig na die tyd.
Vanaf die twaalfde jaar van die Kosmos 3-in-1 marathon, is die wegspring en eindpunt by Lake Umuzi in Secunda. Stapafstand hiervan lê Lake Umuzi Kamp Oase. Bring jou gesin saam en geniet 'n naweek langs die meer van Lake Umuzi. Moenie die visstokke vergeet nie.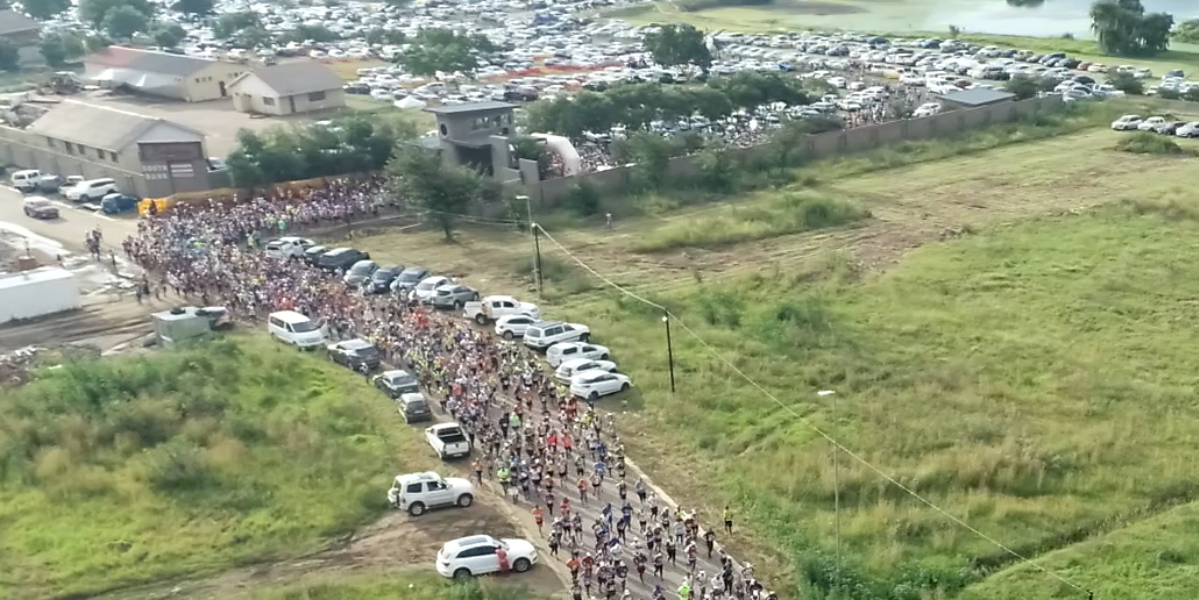 Koel af in die koueswembad, of laat jou moeë spiere week in die warmswembad, of spoel die hardloop-sweet af onder 'n warm stort tussen wedlope. Lake Umuzi Kamp Oase beskik oor 'n moderne ablusie met private storte, of 'n bad, asook familie-badkamers.
Terwyl die marathon plaasvind kan die kinders op die glywurm by AquaZone waterpark baljaar.
Na 'n dag van hardloop vir die grootmense en in die water speel vir die kinders, is dit tyd vir ontspan. Steek 'n vuur aan en maak jou koelboks oop. In die rustigeheid van die natuur onder die sterrehemel kan jy nuwe vriendskappe smee en gedagtes oor die dag se gebeure uitruil.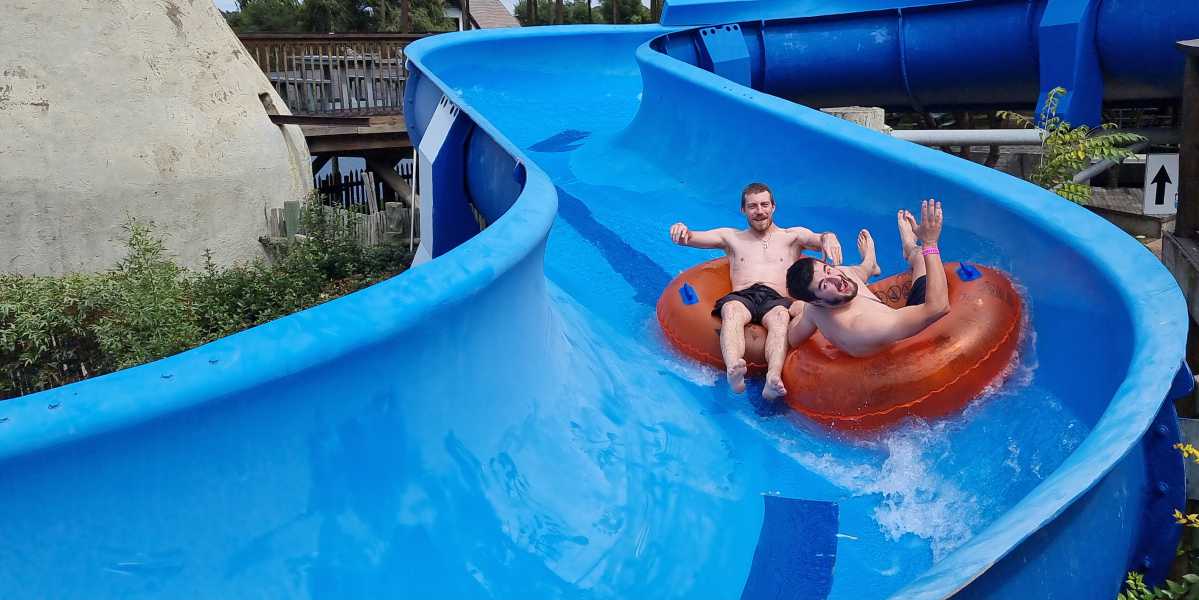 Vir kampplek by Lake Umuzi Kamp Oase het jy twee opsies.
1) Vir R1200 vir die hele naweek, kan jy jou karavaan trek, of tent opslaan op een van ons grasbedekte staanplekke met 'n kragpunt, water en braaiplek. Dit sluit ses persone per staanplek en een voertuig in. 'n Ekstra R200 per persoon asook per voertuig is betaalbaar indien julle meer as ses op jou staanplek wil wees. Onthou dat kampering komplimentêre toegang tot Aquazone waterpark insluit vir die hele gesin vir die hele naweek.
2) Daar is 'n goedkoper opsie op die grasbedekte feesgronde. Hier betaal jy R200 per voertuig (motor, minibus of spanbus) asook R200 per persoon vir die hele naweek. Deel 'n kragpunt, 'n kraan en braaiers met mede-spanmaats. Hierdie is 'n ideale opsie vir deelnemende klubs of spanne. Beleef 'n oase te midde 'n bedrywige naweek. Jou kampeerplek sluit komplimentêre toegang vir almal tot Aquazone waterpark in, vir die hele naweek.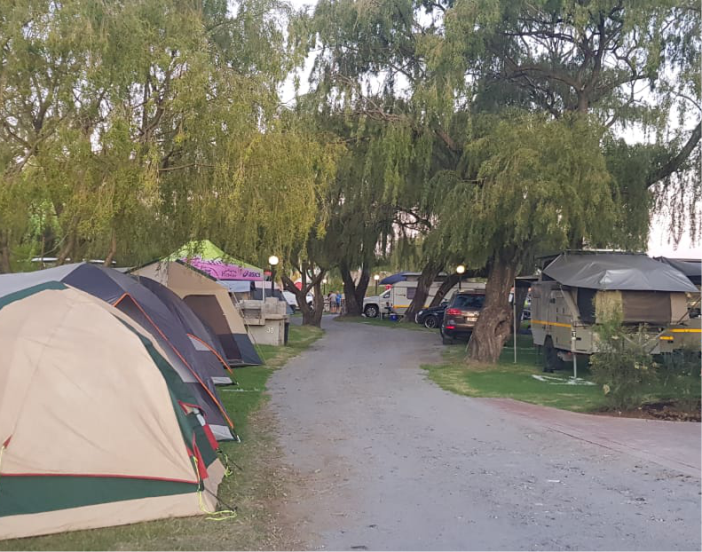 Na 'n welverdiende nagrus kan jy Sondagoggend die res van die pret wat Lake Umuzi bied ervaar.
Op Lake Umuzi se waterfront kan die hele gesin ontbyt nuttig by eish!! restaurant. Van hier af kan die kleingoed korter as 1.3m, op die grootste binnehuiseklimraam in Afrika onder toesig gaan klouter. Die kinders wat al te groot is vir die klimraam, kan die 18 puntjie avontuurgolfbaan langs die Umuzi meer aandurf. Dit vat gewoonlik nie lank voordat die hele gesin deel in die pret nie.
Laat kundige hande die seer spiere masseer by Mvua Wellness Spa. Mvua bied verskeie pamperlang opsies waarvan 'n vriendelike en deeglik opgeleide terapeut jou sal inlig.
Die nuutste toevoeging tot Lake Umuzi se pret-venues is Blazing Guns, die laserskietbaan waar oud en jonk aksiepret kan geniet.
As jy iets meer uitdagend soek, is Idwala rotsklim jou antwoord. Hier word jy veilig in 'n harnas gegespe en met raad en daad van opgeleide instrukteurs, kan jy die 10m hoë klimmuur aandurf.
Keer uitgerus terug huis toe, na 'n pretbelaaide naweek.
Vir meer inligting omtrent verskeie akkommodasie – opsies en besprekings kontak 017 631 3452 of klik hier om navraag te doen
Hardloop, kamp en speel by Lake Umuzi in Secunda.
Lake Umuzi Kosmos 3 in 1 2023