This is not a drill, we repeat, this is not a drill! Misty Waters 2020(2021) is set to take place from 6 to 8 August 2021. The best thing about it all is that Monday [August 9] is a holiday. This means everyone can embrace every last second of Misty Waters Music Festival to its fullest without being concerned about having to face reality and civilization the next day.
The last few months have been extremely difficult for the whole world and have proven to everyone that we are simply not in control and that life is unpredictable. Whether you learnt a new language, or simply stayed on the couch for a few months, the pandemic has proven that it truly isn't the struggle that defines you, but the comeback. We are here to gift you all with the most epic festival comeback.
With a killer line-up, including Springbok Nude Girls, Karen Zoid, Spoegwolf, The Black Cat Bones, Tidal Waves, and the Tazers, to name but a few, how can you not expect an epic festival weekend?!
Our boutique festival taking place on 6 to 8 August 2021 will be limited and access will adhere to government regulations and social distancing at that time. Therefore, first come first serve. We provide several different camping and lodging options based on every festival-goer's needs and wants. There's general camping, Kamp Oase camping, Merchant Hotel, InnGreen Hotel, and Umuzi Lodge.
General camping is as basic as it sounds. This option is for the die-hard rocker who likes to keep his living arrangement to the bare minimum – find a space on the festival grounds, pitch a tent and start partying. It's R390 per person and includes your Misty Waters 2021 ticket. The general camping does not include electricity or water points at your tent, and no cars are allowed at the camp. However, we do offer secure parking outside.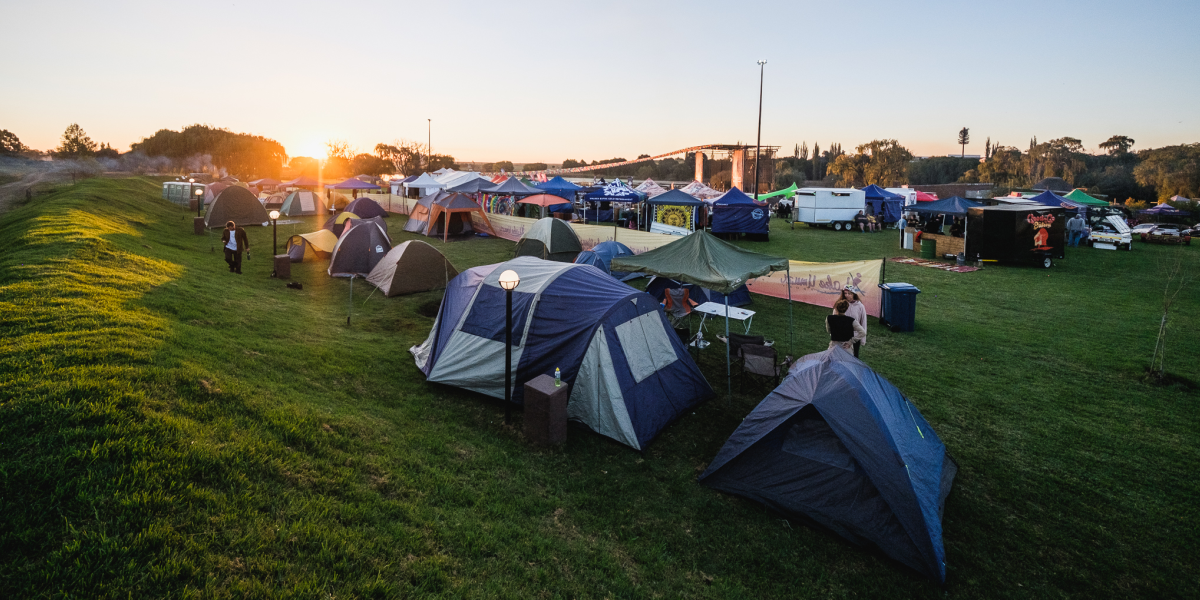 Kamp Oase camping can be booked through our Central Reservations Office. This lovely set-up works well for the person who loves camping but prefers a more structured camp. Kamp Oase includes electricity, water and braai facilities at each camp. This will cost you R450 per stand and R390 per person. One car per stand is allowed.
Located within short walking distance from the general camping area and Kamp Oase is our highly spoken of ablution area. It's kept clean at all times and you never have to worry about warm showers, because we've got them – all weekend round.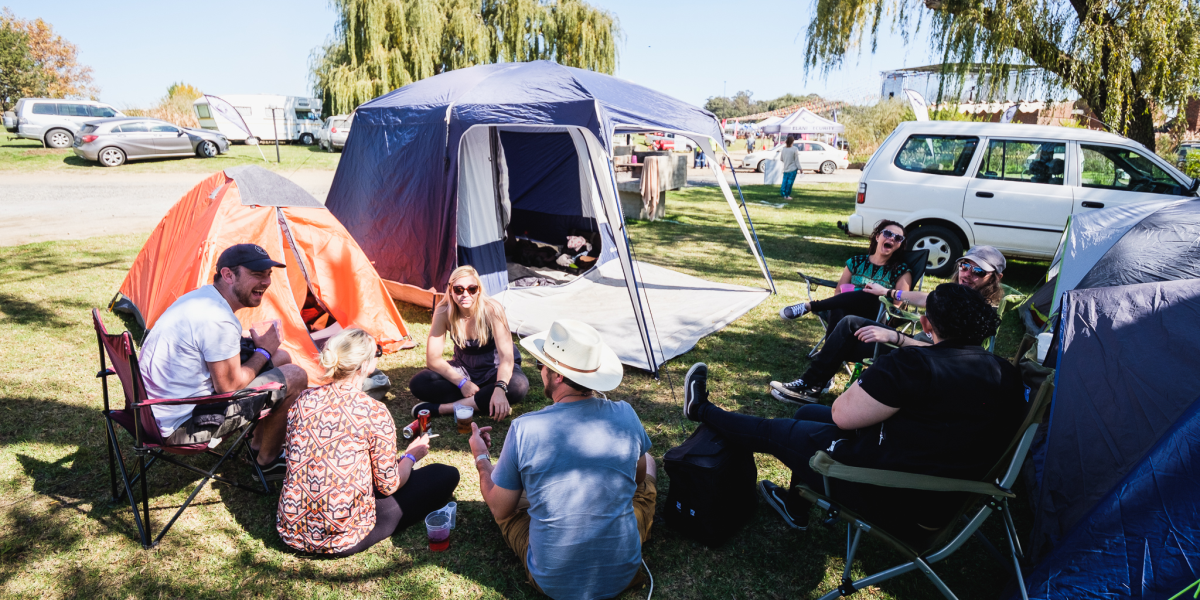 For the more sophisticated festival-goer; who prefers to rock hard, and not sleep hard too, we've got various luxury options. With any of the below bookings, your Misty Waters Music Festival tickets are complimentary, it requires a minimum of a 3-night booking at Umuzi Lodge, The Merchant and InnGreen Hotel.
Umuzi Lodge is located a few meters from Kamp Oase and The Misty Waters Festival grounds. It consists of 4 and 6 sleeper, self-catering chalets. This is the perfect choice for a bigger group that wants to stay together. A 4-sleeper unit will cost your group R4 440 for 3 nights. And a 6-sleeper will cost R5 400 for the 3 nights. You can calculate, this is a very affordable option for a bigger group.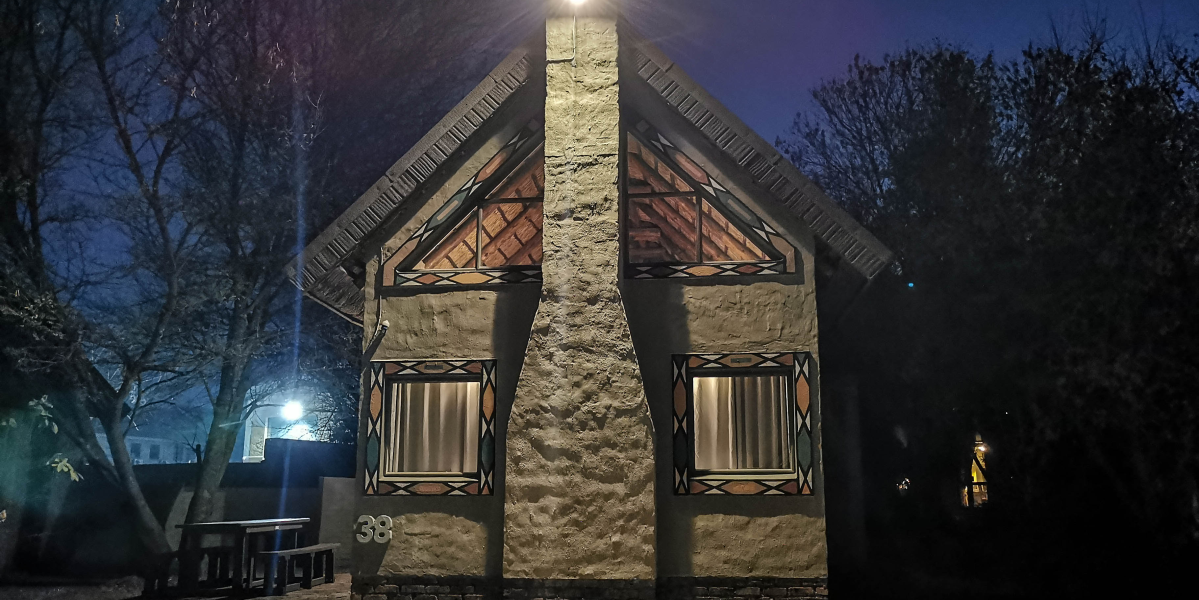 The Merchant Hotel is the ultimate luxury experience, whilst attending a rock festival. It is ideal for couples or two friends sharing a room. A double room, for 3 nights, with breakfast for 2 is R3 270. The second option is a suite, which will cost you R3 870 for 3 nights, with breakfast, for 2 people.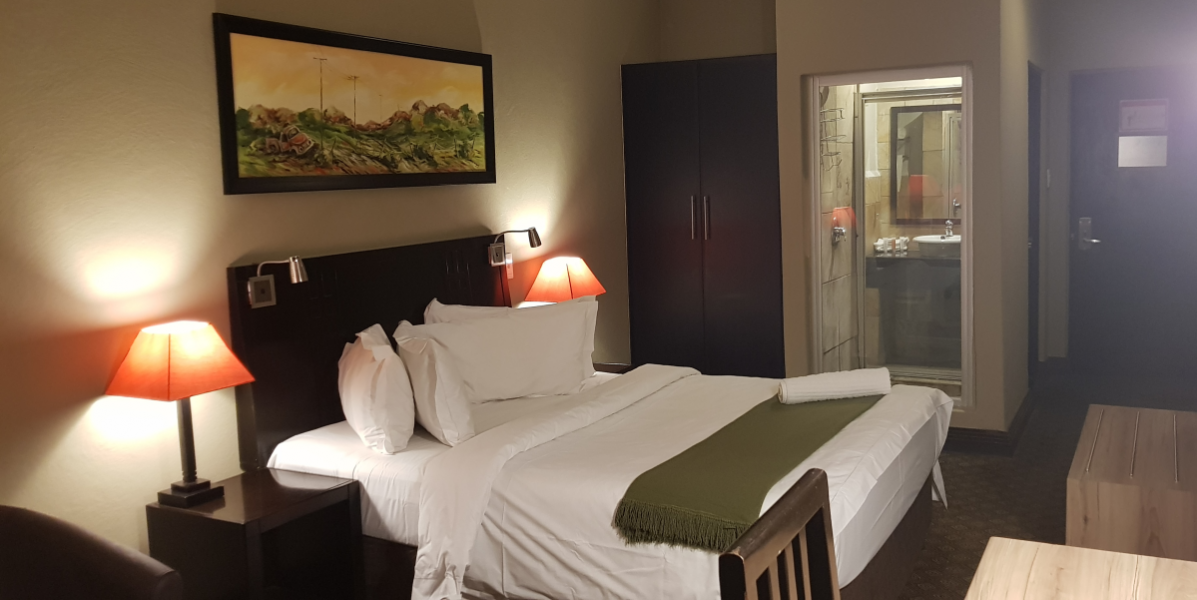 Lastly, our very own eco-friendly hotel option is InnGreen Hotel. This hotel is located the furthest from the Misty Waters festival grounds yet remains within walking distance. A major benefit of InnGreen is that it is located within the hustle and bustle of Lake Umuzi. It is situated between the local favourite eish!!, a South African inspired restaurant, and Zebra Lounge, a casual lounge where one can enjoy some tasty cocktails and the Secunda nightlife. InnGreen is the ultimate choice for the festie trying to save every, last buck for some beer. The rate for the room only option is only R1770 for 3 nights for 2 persons sharing or R2310 for 3 nights, breakfast included for 2.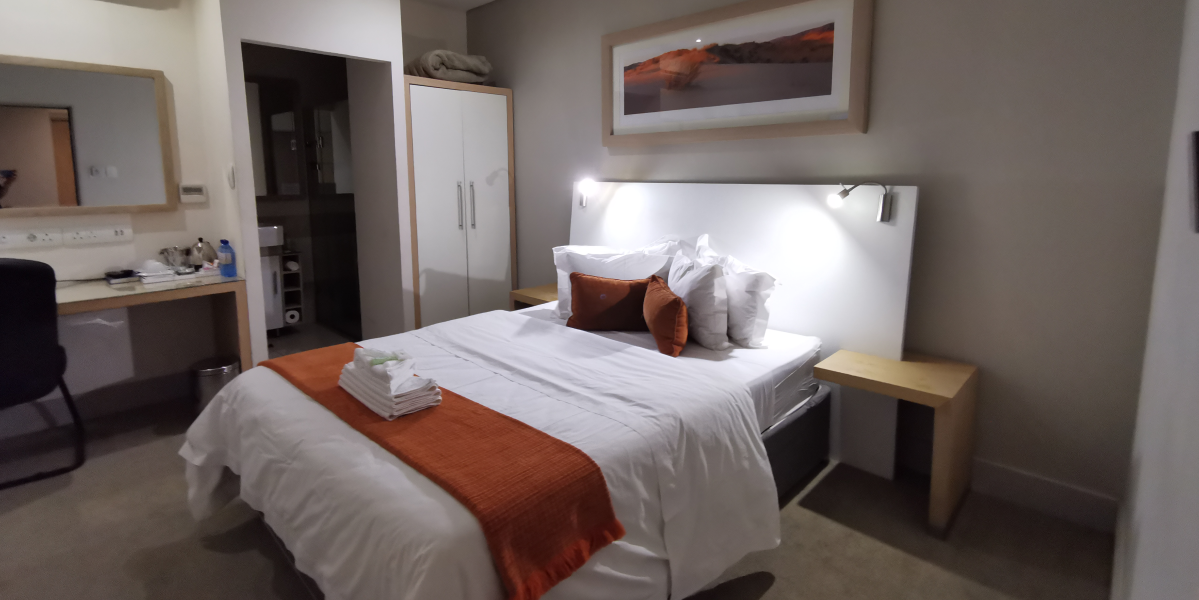 With all our different camping and lodging options, we're sure there's something for everyone! We not only want you to party hard and enjoy our festival, but remain comfortable at all times.
Keep in mind tickets are limited, so if you don't want to miss out on this boutique festival please follow this link and purchase your tickets ASAP. With a line-up like ours, R390 per ticket is a steal! Now purchase yours so we can all party with Karen, Danie, and the Hellcats this August!
Misty Waters Music Festival 2021