Hi again! We see you're back for more. If you missed our Part 1 – follow this link to read more about how we celebrated St. Patrick's Day and when we had our first ever Karaoke Wednesday!
Let's continue with our year in review of 2021. Amidst the strange calm of the June lockdown we kept scheming and planning on how we can return from the hiatus with a bang. So we wondered…what is the one thing that kept everyone sane during the lockdown? Perhaps the thought of enjoying an ice-cold draught in the summer? And that's exactly what we arranged!
August
In August we introduced our "It's About Time" beer hour, which allows you to buy not only one, but two of our 500ml Castle Lite draughts for only R29. Now, that's affordable drinking.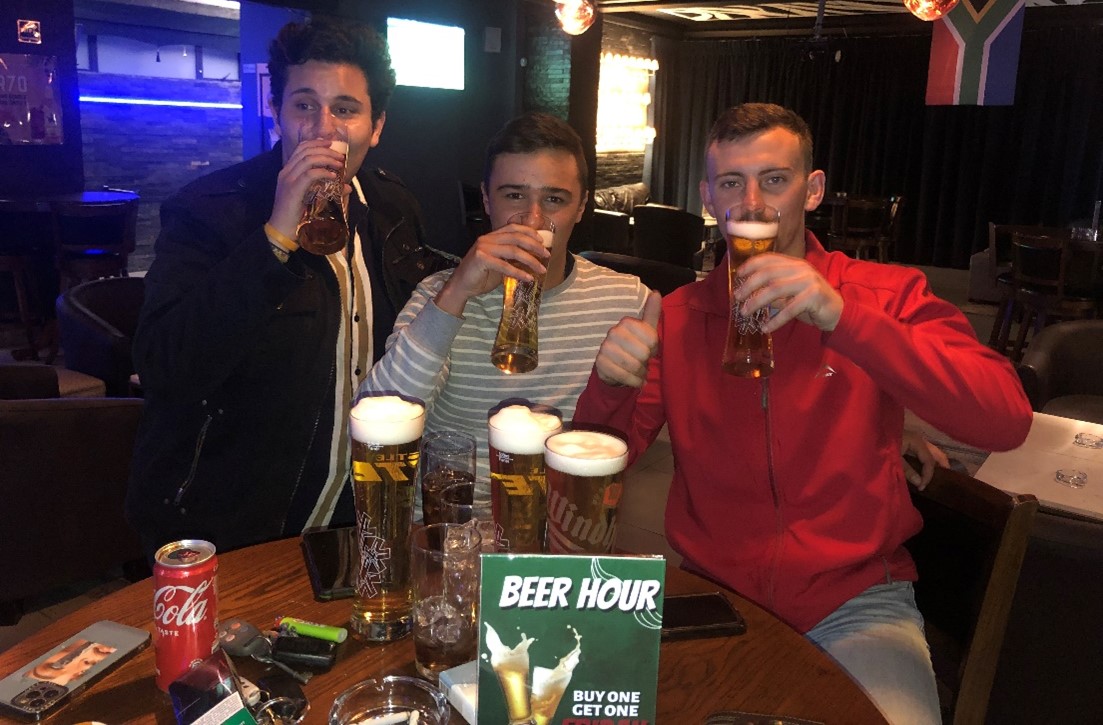 Once the dust and the draught foam settled, we had the honour of hosting Afrikaans music legends, Mathys Roets and Albert Frost. Both artists had two sold out nights. With his classic hits 'Droomvrou' and Dance Me to the End of Love Mathys left the audience in awe. As always, Albert's jaw-dropping loop skills floored the crowd and even had the Zebra Lounge bartenders taking videos and cheering.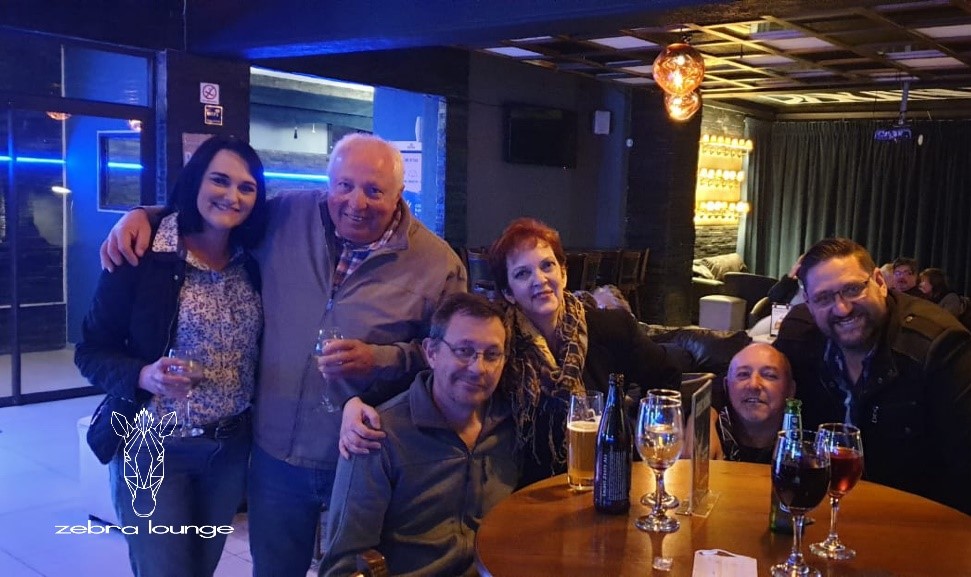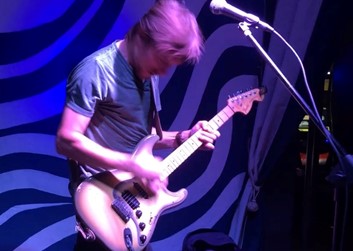 October
On October 1st we had our very first Comedy Show. This was the first of many Wayne Stuart and Friends comedy shows that are to come. Wayne and his friends truly assisted the audience in getting their six-packs ready for the December holiday.
After the Comedy Show we had two Halloween themed Quiz Nights and finally the long-awaited Spooky Costume Party. Everyone dressed to impress and we had local Secunda band Saving Oliver performing.
At the end of the night a tattoo gift voucher by Aeonian Ink worth R600 was awarded to the best dressed, who happened to be Cruella Devil.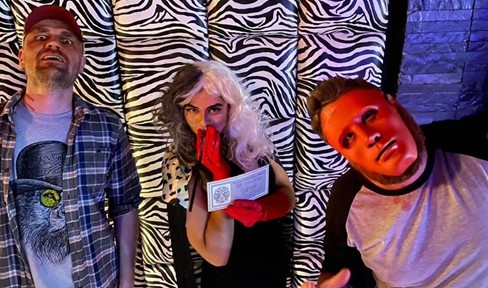 Less than two weeks after our Spooky Costume Party we had a nostalgic visit by The Mystic Boer. Lake Umuzi is no stranger to Valiant Swart, as he has performed at Upstairs! before. Treffers like 'Sonvanger,' eyeshadow, and 'Liefde in die Suburbs' had the crowd begging for more and more and more. Valiant performed for over three hours!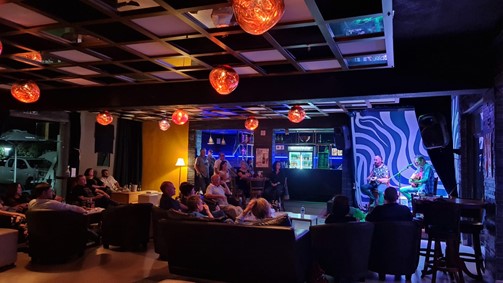 Another fruitful karaoke Wednesday and a Christmas themed Quiz Night led us to the last cheer of the year – our Jazz night. On December 10th local jazz legends PB & Jam performed at Zebra Lounge and it was a Hollywood/Met Gala themed evening. Zebra Lounge was jam-packed and full of life! The perfect end to a perfect year.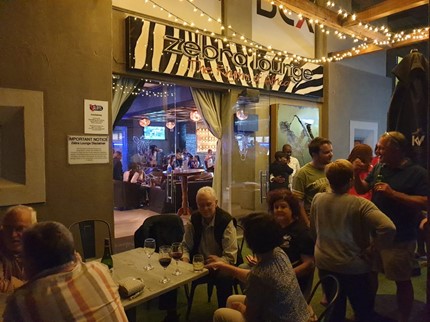 Our lovely lounge will be closed from December 19th, 2021 up until January 3rd, 2022. You better believe we'll see you all on the 4th of January, and then we will kick the New Year off in true Zebra Lounge style.