Wow! What a year it has been. Indeed something to write home about. Walking into this year over the zebra stripes we really thought we waved an easy goodbye to our dear friend auntie VID. Yet, it wasn't long before she walked right back into our lives. Although, with a small lockdown here and there, we wouldn't change a thing about our 2021.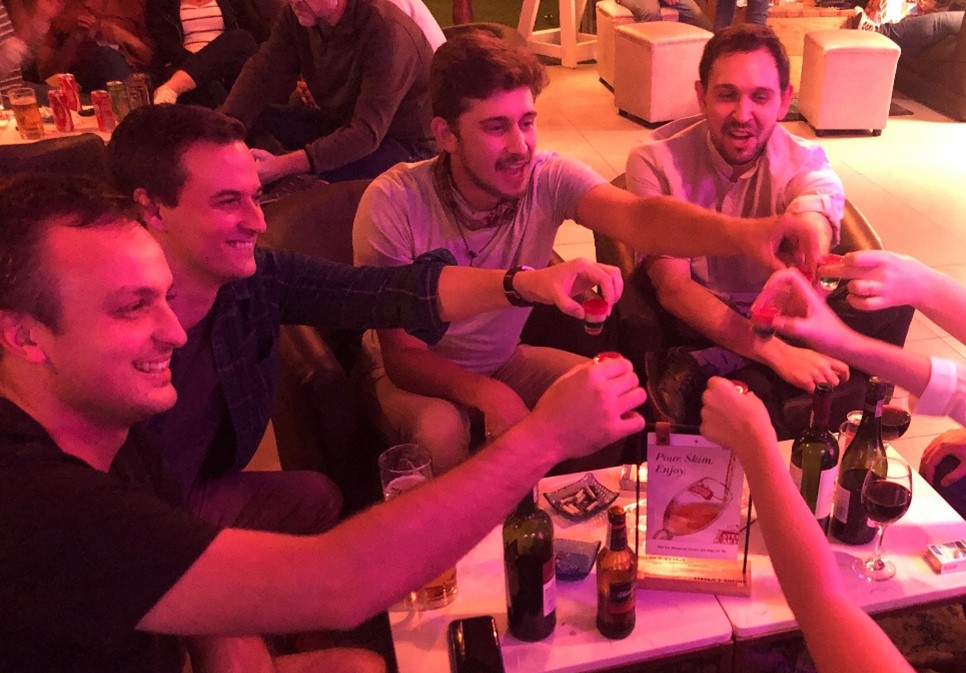 February
Our year kicked off in February with a live show by The Black Back Jackals, followed by the first of many successful Quiz Nights. It was a general knowledge Quiz Night and despite the heavens opening up that night, leaving cars on Kiewiet road floating about, it was one of the biggest Quiz Night turn outs ever. A few weeks later we had the very talented five-piece folk band Zebraman performing their upbeat, carnival-like music.
March
On March 17th we had a whale of a time on St. Patrick's Day, with everyone getting fluthered on our green draughts. That night our very affordable Castle Lite draught was even more affordable at only R26 each! With their tongue's still shining jungle green from the lucky draughts, the crowds rushed to Zebra Lounge to witness the oh so sexy Fay Lamour illuminating the stage with her 70's swag. Sporting a faux leopard coat, dark glasses and red lips, Fay spent the whole night mesmerizing and interacting with the audience.
We guess Fay left an impression, because soon after her show the Zebra Lounge customers wanted to get on the stage themselves. And just like that, our much-celebrated Karaoke Wednesday's were born. The night was a raging success with everyone getting a turn on stage to sing their hearts out. As with all events at Zebra Lounge, it's an inclusive, diverse event that encourages everyone to participate and enjoy themselves. Enough about the bass, let's talk about the blend – the wine blend.
May
On May 6th we enjoyed one of our famous Wine Nights. This one is specifically called a Gourmet Wine Tasting and was hosted by the Perdeberg brand ambassador. Once again our customers were spoiled by tasting six different wines and feasting on the legendary Zebra Lounge charcuterie board.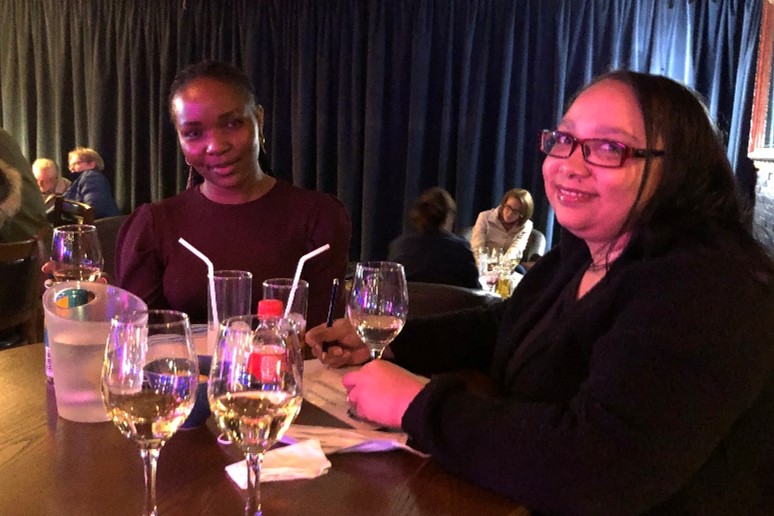 Many themed Quiz Nights later, and then we had the honour of the ukulele king gracing our stage. Jesse Harvey and his talented father performed at Zebra Lounge on May 28th. This took place the night after we had our WINNER TAKES ALL Quiz Night.
This Quiz Night was a little different as each participant had to buy into the Quiz Night. At the end the winning team took almost R2000 home!
Towards the end of May we were hit with a curveball called curfew. However, that didn't stop us and even if it hasn't been your day, your week, your month, or even your year we continued to have a fantastic time hosting a Friends and The Office-themed Quiz Night!
June
Hello June, hello Level 4! Luckily we had one last hoorah at Zebra Lounge before the lockdown and everyone celebrated with peace signs and floral headbands. Jodie Reid performed and it was a Hippy Dress-Up event. Zebra Lounge felt all the love and peace right before the lockdown.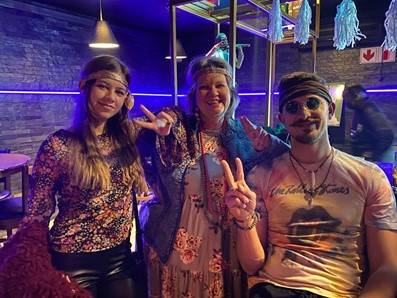 Keep an eye out for the next blog that will be released later this week. In that blog we delve deeper into the last six months of our year and find out exactly how we made a comeback after the June lockdown. Here's a tip: it rhymes with deer and tastes like beer.