Winter is one of the most magical times of the year to get married. If you have a winter wedding coming up and not yet sure about how to go about the décor and colour scheme, we're here to give you a few winter wedding inspiration and ideas. Winter allows you to enjoy a scenic forest wedding and embrace cozy candle-lit spaces. Winter weddings bring a whole new level of romance. Below, we cover everything you need to know about getting married during this season.
We know planning a wedding requires a lot of structure and guidelines, which is why we are going to work through everything in a structured manner, starting with flowers and décor.
Winter Wedding Flowers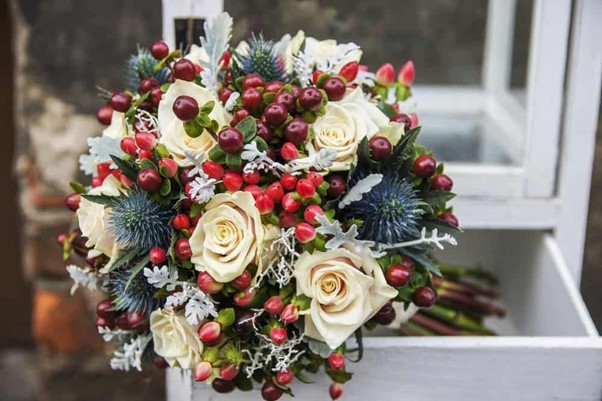 The best route to go is to choose flowers that are available in season and in seasonal colours. Winter colours (which we will cover in more depth in the section below) include dark pink, burgundy, white, green, and red. These colours will add ambience to any winter themed wedding. There may not be many flowers in bloom during the colder, winter months, however there are so many other unique ideas for flowers at your weddings along with the available flowers. Interesting add-ons to your winter flowers are berries, pine cones, and eucalyptus. These popular accents are perfect for winter wedding bouquets and center-pieces.
Popular winter flowers in South Africa include:
• Roses
• Strelitzias
• Proteas
• Tulips
• Lavender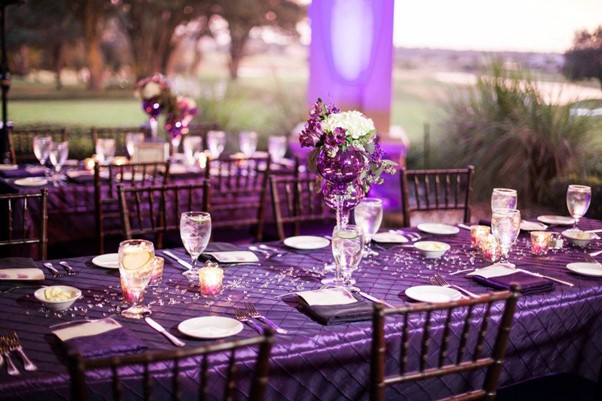 Winter Wedding Colours
Warmer colours are certainly the best way to go for a winter wedding. However, blush and powder blues make a beautiful setting for a winter wonderland look. South Africa doesn't really boast snowy winter's, so perhaps a warmer palette that includes reds or dark blues. Another popular choice for winter colours are jewel tones (emerald green, plum, cobalt blue, and amber yellow), which will bring a dramatic look to your big day. This type of palette is ideal for glamorous and modern styles.
Perhaps your style is more sophisticated and classic, then the ideal colour palette for your winter wedding is a black and winter white wedding colour palette.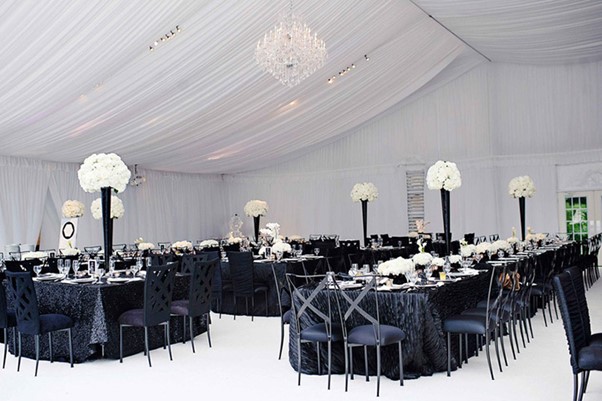 Winter Wedding Accessories
Now that we've gone through two of the most important aspects of your winter wedding – the colour theme and the flowers, we can now browse some fun, winter wedding accessory ideas.
These are small attributes that make a tremendous difference on your big day. We're talking stationary, faux fur wraps and perhaps blanket wedding favours.
Your stationary plays a big role on your winter wedding day. Your wedding stationary includes the welcome sign, the menu on the table and the personalised guest name at their seat. These are not a must-have, but they sure add something special to your day. For your winter wedding, consider white and silver stationary for a cooler, wonderland atmosphere, or opt for a warmer, rustic appeal. Below are some examples of pervious menu designs and welcome signs at Boesies weddings.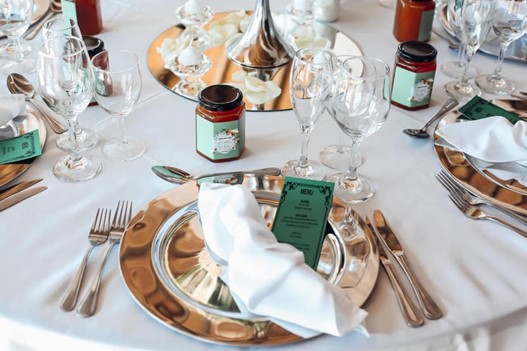 The photo's that are taken on your wedding day will forever remain as your biggest memory, so why not make it something special and fun with faux fur wraps for your bridesmaids and even yourself!
Matching bridesmaid shawls is something cute for on the day to keep your girls warm, and it will make for extremely adorable bride crew photos. Surprise your squad with cozy faux fur shawls to make sure they not only look stylish on the day, but are staying warm.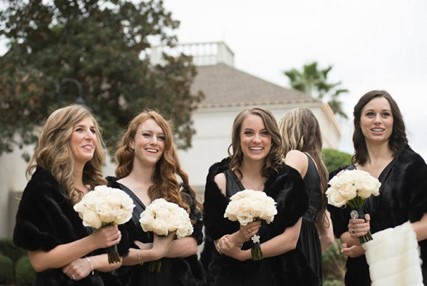 Now that your bride tribe is sorted what about your guests on your winter wedding day? A thoughtful, thank you gift could be personalized wedding blankets. This is something you leave in a basket at the front of the chapel, and as they enter they grab one to keep them nice and toasty during the ceremony. You could embroider the blanket with you and your husband's initials and the wedding date.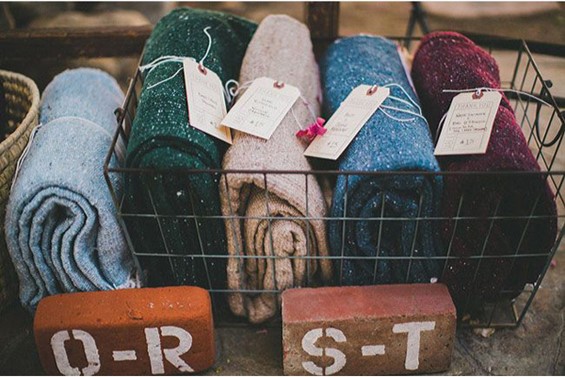 Your winter wedding is going to be one for the books! We hope the above ideas and inspiration will help you on your winter wedding planning journey.
To book your winter 2023 wedding at Boesies contact us today: