Happening at the end of April is the three day rock and roll music festival hosted by Lake Umuzi, Misty Waters! Every year this festival grows in size, popularity, and overall experience. You can expect some of South Africa's top rock, blues, indie, folk, and alternative bands performing, along with exciting food, drink and merchandise stalls and vendors.
The line-up includes, but not limited to, Apollo Motel, Painted Flowers, Wolfgang Marrow, Hellcats, and many many more.
For only R490 per ticket, you get access to the festival for the whole weekend, enjoy 30 artists performing, general camping on the festival grounds, and to the restaurants at Lake Umuzi. Your Misty Waters ticket and/or entry armband (received during check-in) will grant you 50% OFF your climb that weekend at Idwala Adventures!
Click the link below to purchase your Misty Waters ticket and/or book accommodation at Lake Umuzi. This is not a weekend you want to miss!
The Merchant Hotel, inspired by William Shakespeare's "The Merchant of Venice", is a business class hotel that offers accommodation for the modern-day business traveler looking for a relaxing stay, reminiscent of travels of years gone by.
The Merchant boasts 60 spacious double en-suite rooms with large workspaces, complimentary internet, and a variety of local and international plug points, makes working away from home a pleasure.
A complimentary, full breakfast buffet with bottomless coffee and tea may be enjoyed each morning to power you for the day ahead. Dinner may be enjoyed at the Boesies' Restaurant or Eish!! South African Kitchen.
Contact Central Res to make a booking: [email protected] / 017 631 3452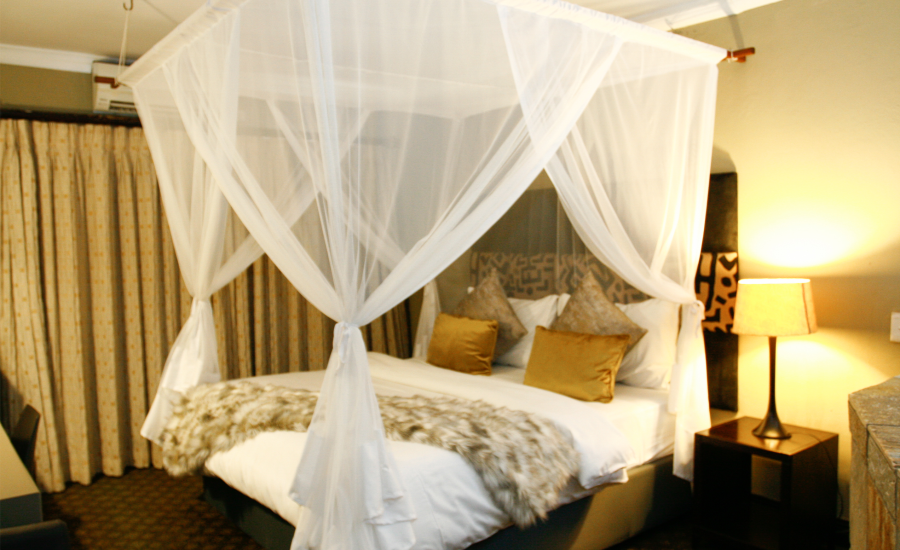 Enjoy the last weekend of the Summer season at AquaZone Waterpark. This Easter Weekend, 15 to 18 April 2022, AquaZone Waterpark will be open from 10:00 to 17:00, Friday to Monday!
Buy a weekend band for R100 per person under 1.35m and R150 per person thereafter and have access to the waterpark for the weekend or part thereof. (T's & C's apply)
Or get a day pass for R60 per person under 1.35m and R100 per person thereafter and play for the day in the Waterpark.
If you require any more information please visit the AquaZone page on the Lake Umuzi website or follow them on their social media pages.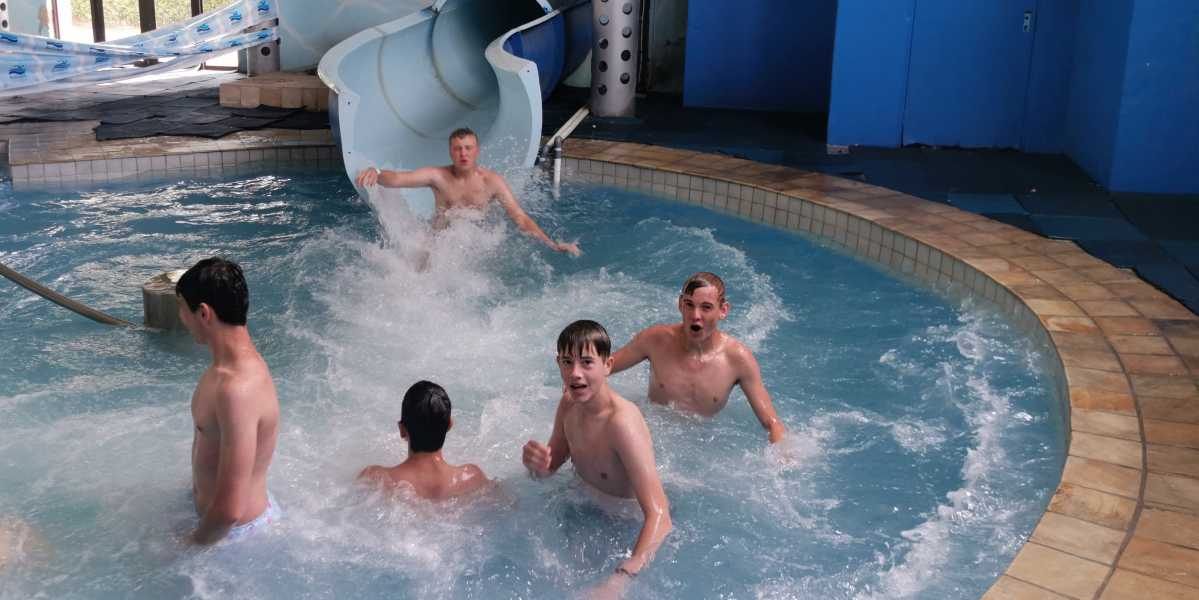 Indoor fun for the kiddos this Easter with extended trading hours at Carnival Square!!
Trading hours:
Monday to Tuesday: 14:00  – 18:00
Friday: 10:00 – 18:00
Saturday: 9:00 – 21:00
Sunday: 10:00 – 18:00
Monday: 10:00 – 18:00
Enjoy the BIGGEST jungle gym in Africa, right here in Secunda. Carnival Square at Lake Umuzi provides a safe and enjoyable entertainment area where toddlers and pre-primary school children can live out all their adventures. At the same time, parents can enjoy the hospitality of the restaurants and entertainment at Lake Umuzi Waterfront.
Give your child a birthday party they will never forget. At Carnival Square there are dedicated party areas that include a merry-go-round, train, and the whole jungle to keep your kids happy and entertained during their birthday parties.
Enter at Carnival Square: R70.00 per child for 2 hours
Enter from eish!!: R60.00 per child and play as long as you like.
For more information regarding Carnival Square, contact Charleen: 064 907 4105
Rocky Waters Adventure Golf Course
Enjoy a round of miniature golf at Rocky Waters adventure golf course. This 18-hole putt-putt course is a fun, safe, outdoors activity for the whole family. At only R40 per person, this is the ideal afternoon activity for the kids during this school holiday.  Grab your friends and challenge them to a match of mini-golf.
Trading hours:
Monday to Tuesday: 14:00  – 18:00
Friday: 10:00 – 18:00
Saturday: 9:00 – 21:00
Sunday: 10:00 – 18:00
Monday: 10:00 – 18:00
For more information regarding Rocky Waters Adventure Putt-Putt, contact Charleen: 064 907 4105
Every Wednesday between 16h00 and 19h00 treat yourself to Zebra's cocktail special. This tasty special means you only pay R80 and receive TWO cocktails.
Every Friday afternoon between 17h00 and 18h00 Zebra has their beer special, which means you receive TWO 500ml Castle Lite draughts for only R29!
This Thursday night, on April 14th, it's Zebra's bi-monthly Quiz Night, and the theme is the Harry Potter film franchise! Entry is free and there are prizes to win! The quiz starts at 19h00.
If you desire more information with regards to Zebra's, its menu or events, please visit the Zebra page on the Lake Umuzi website or follow them on their social media pages.
Contact number: 062 490 9584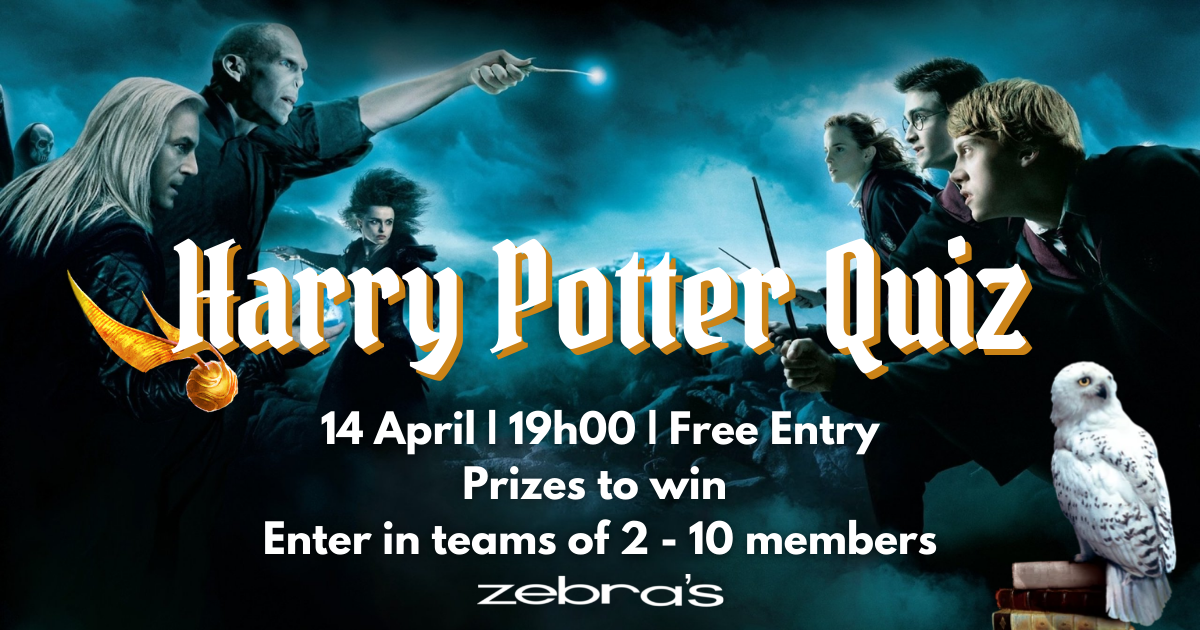 Every Friday afternoon eish!! spoils their customers with not only one, but TWO happy hour specials! The first to take place is eish's Beer Bell Hour, between 14h00 and 15h00. During this hour you buy any SAB draught and get one FREE. The second happy hour entails ordering any pizza between 15h00 and 18h00 and receiving a FREE glass of wine.
Along with their generous specials, eish!! has a local artist performing every Friday afternoon and entry is FREE! Start your weekend off the right way with beer, wine, pizza AND live music!
Did you know that the eish!! deck connects to Carnival Square with a tunnel over the parking lot? That means while the adults are enjoying their meals and drinks, the kids can spend their time playing at Carnival Square! Enter from eish!! at only R60.00 per child and they can play as long as they want.
If you desire more information with regards to eish!!, its menu or events, please visit the eish!! page on the Lake Umuzi website or follow them on their social media pages.
Email: [email protected]
Contact number: 017 634 5980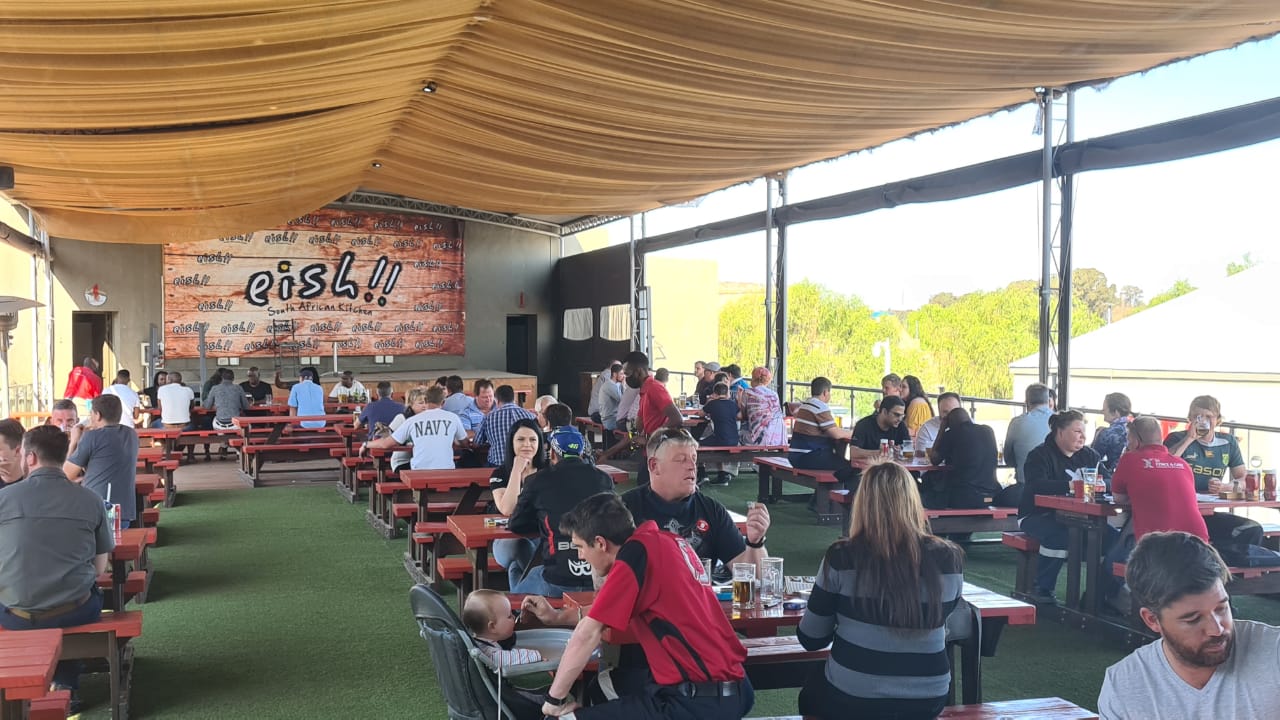 The highest bar in Secunda, Upstairs, flaunts a beautiful view of Lake Umuzi from its deck. At Upstairs! everyone can now enjoy any whiskey, rum, brandy and an extensive range of wine with the fully serviced bar. If you're feeling crafty, Upstairs is still the only bar in Secunda that sells Homebrew Lab's refreshing hand-crafted beers and gins.
Upstairs! is now the home to an extensive list of the finest whiskey's as part of its newly introduced Whiskey Bar. Some of the whiskey's include, but are not limited to, Tamnavulin, Balvenie 12 Years, Laphroaig 10 Years, Talisker 10 Years, and Bushmills 16 Years.
Every Wednesday at Upstairs! The Wine Lady hosts a wine tasting. During this lovely evening of aromas, you get to taste six different wines and learn more about each of them. It's not only fun, but informative! For only R80 this is a fun mid-week outing for you and your girlfriends, husband or even a solo date night!
If you desire more information with regards to Upstairs!, its menu or events, please visit the Upstairs! page on the Lake Umuzi website or follow them on their social media pages.
Contact number: 082 554 6327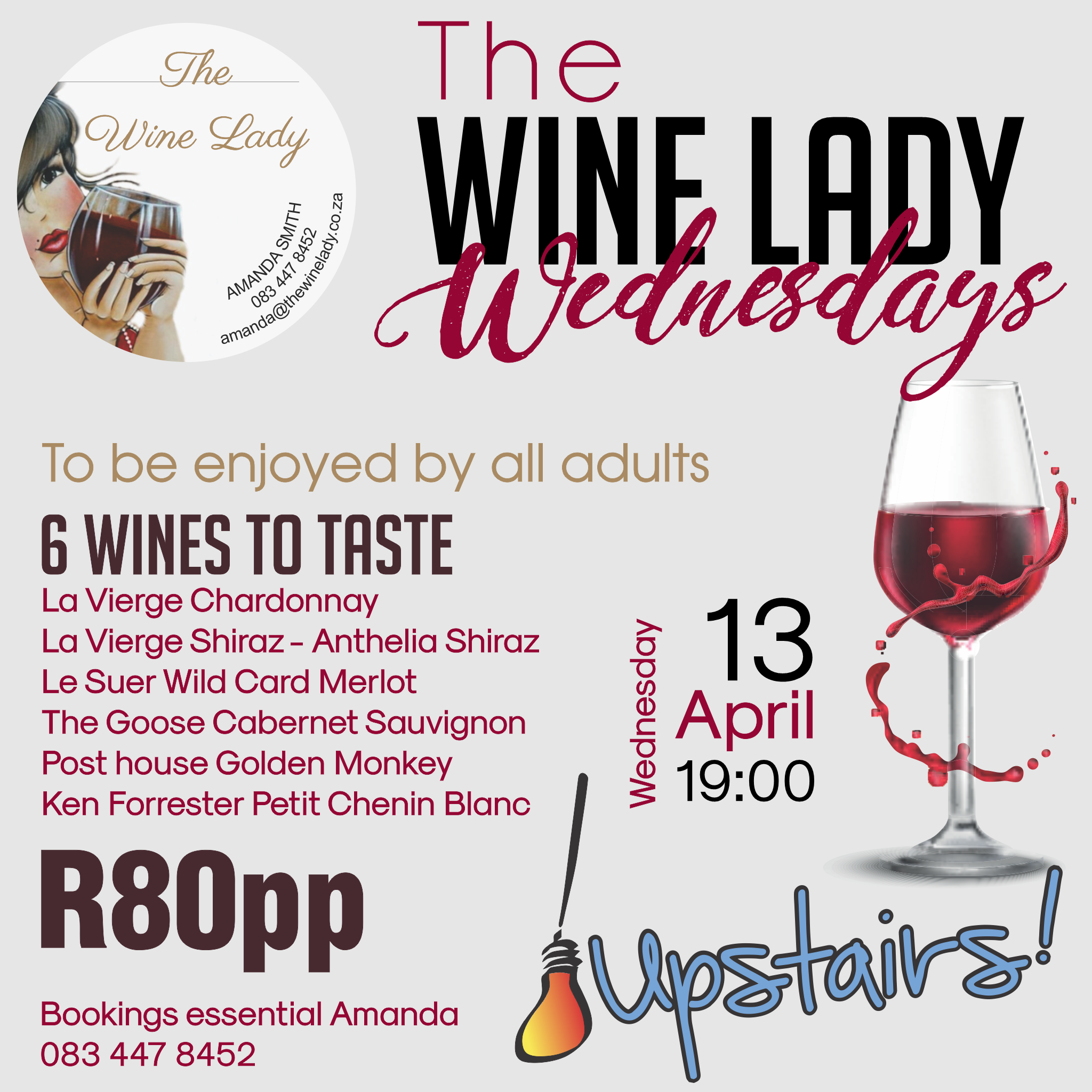 Mvua has a massage and breakfast special for only R 410 you will receive a 60 minute Mvua Full Body Massage and a Sunrise breakfast. Valid on Tuesdays to Thursdays.
Mvua is open this Easter Weekend.
Relax this long weekend with a hot stone massage, click HERE to view the Spa Menu
Mvua Wellness spa, located above EuropCar at Lake Umuzi Waterfront, or if you are staying at Umuzi Lodge you can make use of the bridge to access the spa.
Mvua will be open from Tuesday to Sunday from 9h00 to 17h00. Please ensure to make a booking to avoid dissapointment.
Bookings: 017 200 3305
[email protected]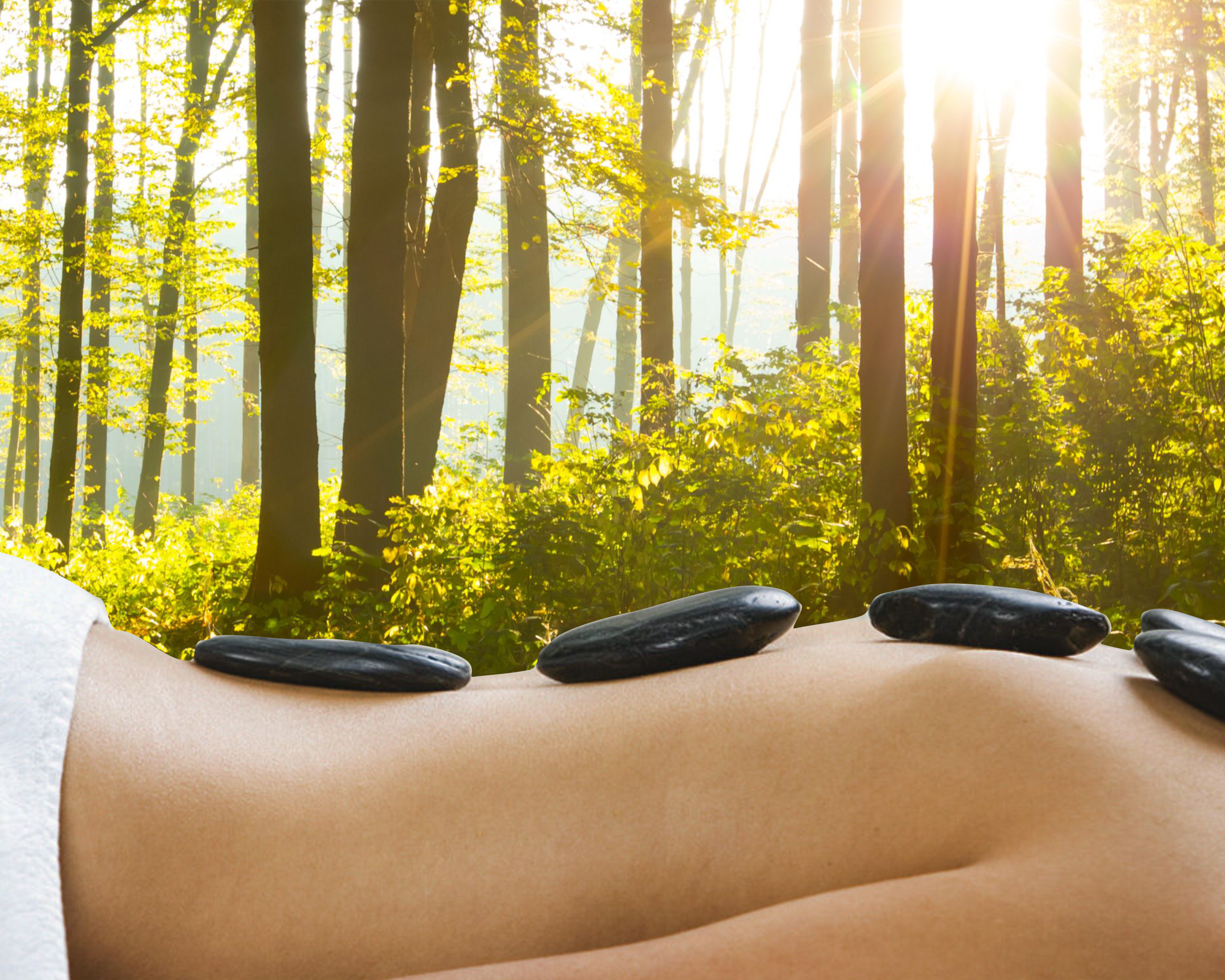 Did you know there's a newly opened rock climbing building right here at Lake Umuzi! Located at South Bank, across from Action Sports, you will find the excitingly, skew building with the mountainous design painted across the walls. This is Idwala Adventures, and your new favourite exercise spot.
The colder weather is ideal for this sport, as there is more friction in the cold, which gives you better grip on the ropes and shoes. Your body will also lose less water, reducing the need to rehydrate as frequently.
Idwala Adventures is open during the week from 17h00 to 21h00, and from 10h00 to 17h00 on Saturdays, Sundays and Public Holidays.
Want to host your kid's birthday party at Idwala? Contact them and let them host the most rocking party ever!
Contact number: 083 449 9343 or 079 446 6887
[email protected]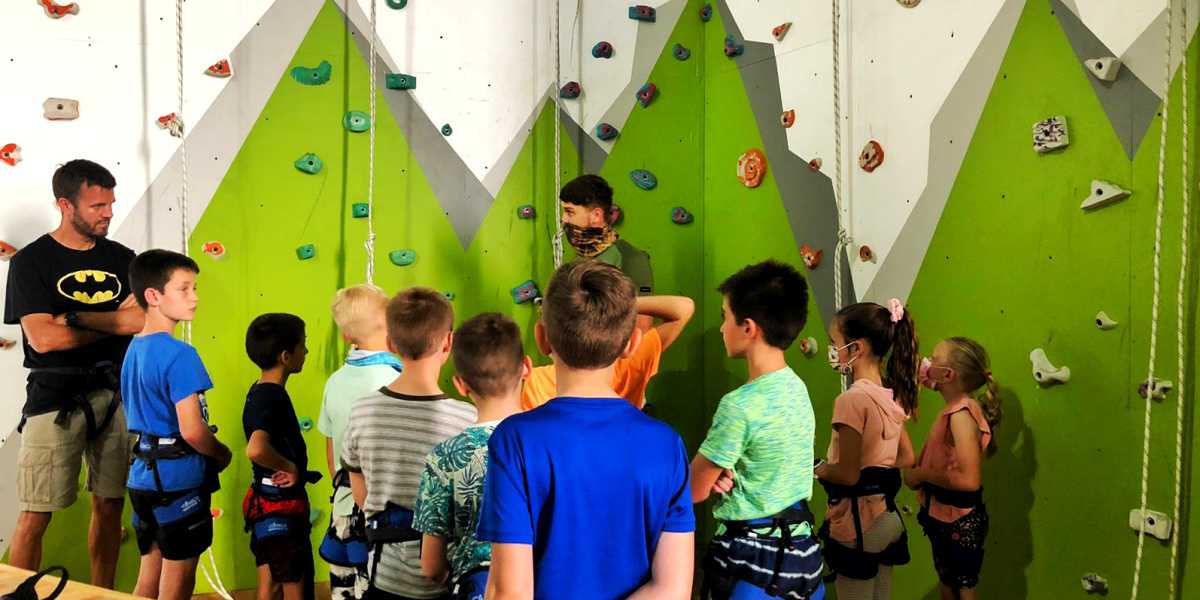 Looking for a camp get-away for Easter Weekend? Book at Lake Umuzi Kamp Oase today.  Contact us to make a booking: [email protected]
Do you desire some cold air, dark nights, warm fires, and bright stars? Then you are in need of some camping fun! There's really something special about camping in the colder seasons. As the leaves are changing colour, so do our souls and what we require. Kamp Oase is the place to spend your autumn weekends.
Spend your nights huddled up next to the fire and witness the eerie mist hovering over the streams and lakes surrounding the campsite. Along with the beautiful scenery, one can expect spacious, clean and easy to use ablutions with warm water, indoor and outdoor swimming pools, a designated braai stand at each stand, a colourful jungle gym for the kids, and electricity at each stand. Feel free to bring your fishing rods, because the lakes offer specimen carp fishing.
The campground is located right next to Idwala Adventures, where the kids can come and enjoy a climb while the adults enjoy a dop on the stoep overlooking their campsite. Within walking distance from Kamp Oase is The Lake Umuzi Waterfront, with lots of activities for the younger generation, such as putt-putt, AquaZone Waterpark, and a spa for the tired parents in need of some pampering.
Your one-stop all tactical training and indoor shooting range spot. 1834 Tactical offers everything from self-defense systems, to firearm proficiency training, to TACMED training and stop the bleed training. Their primary emphasis is on firearm training, specializing in the use of handguns, rifles, and carbines in close-quarter combat scenarios. In addition, they also incorporate the use of secondary weapons (bladed and impact weapons), as well as highly effective hand-to-hand combative, which are Krav Maga-based but which have been adapted to enhance weapon access, and weapon use, and weapon retention.
Bookings: 064 908 0253 / www.1834tactical.co.za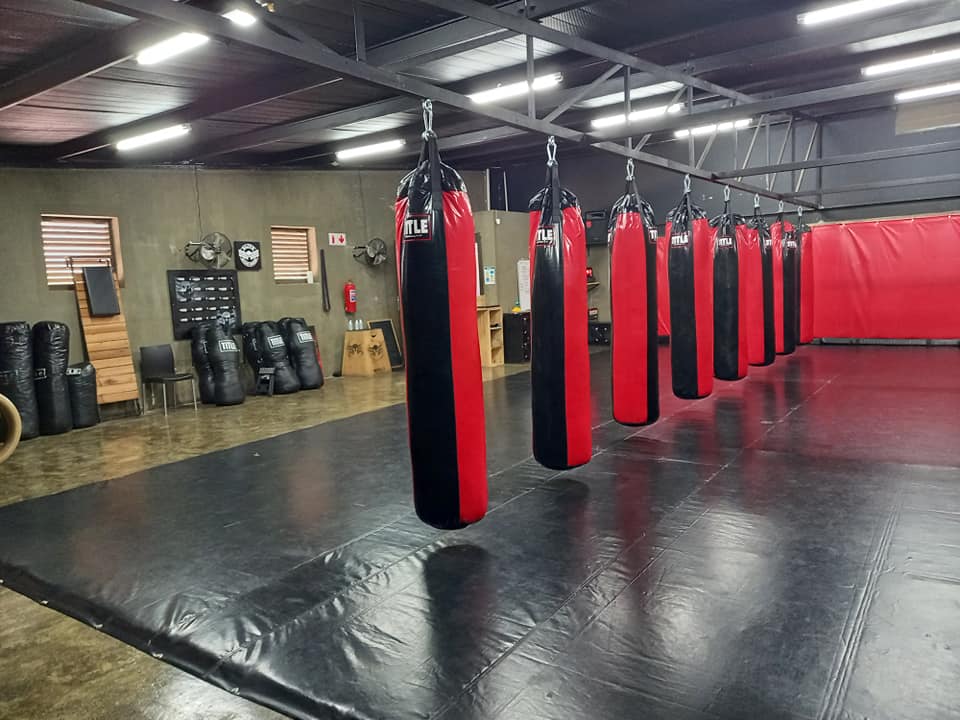 On Thursdays, at Bosveld Lapa you can indulge in their succulent Shisanyama delight for only R130 and add a draught at only R39 or a cold drink for R25!
Contact Number: 017 631 4902