Valentine's day can be nerve wrecking… How can you make the most important person in your life feel special on the day dedicated to love?
We, at Lake Umuzi Waterfront in Secunda, have 10 options for you to choose from.
1. Armand Hofmeyr at Eish!!
Friday's at Eish!! are always a special time, especially now that Beer Bell Hour and Mystery Shooter Hooter can take place again.
This Valentine's weekend we start off at Eish!! with Armand Hofmeyr.  The entrance is free, so bring your friends, loved ones and enjoy an upbeat sokkie evening at Eish!!.
2. Valentine's Boere Mall
This Boere Mall is a very special one, not only is it on Valentine's weekend but this makes it the perfect place to buy that unique handmade gift for your Valentine.
The Valentine's Boere Mall is taking place on Saturday, 13 February, from 9h00 to 14h00. Stroll through an array of stalls while the French musician, Phillipe Abalovi sets the mood.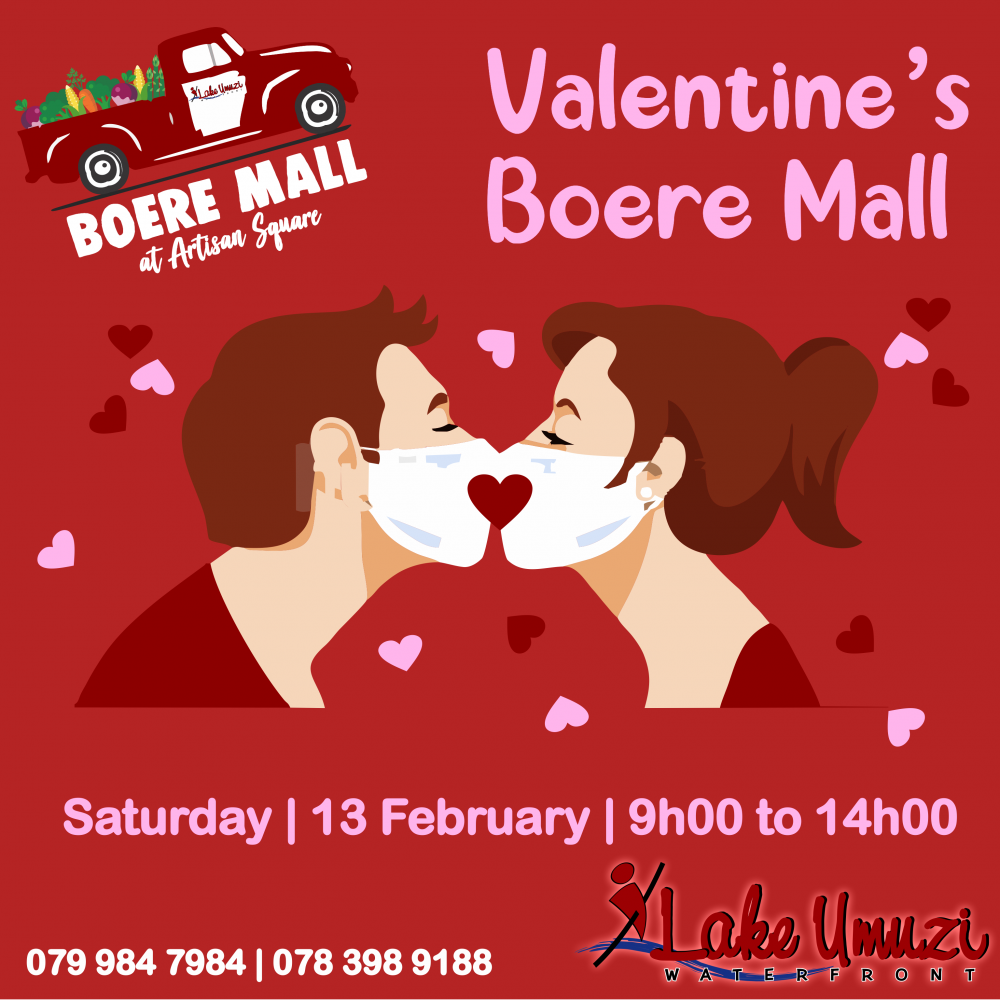 3. Romantic dinner at Boesies' Restaurant
Be transported to the streets of Paris, at a French Café, with Philippe Abalovi leading the way to a memorable, romantic candlelit evening. One cannot think well, love well and sleep well, if one has not dined well. For this reason, Boesies' Restaurant has put together a delicious 3-course meal for you and your partner. Bookings essential, contact Rian on 082 466 2055 before 10h00 on 12 February 2021.
4. Nothing like young love
There is nothing like a round of Adventure Golf at Rocky Waters, to break the ice between young lovers or high school sweethearts. Don't let it end there, treat your sweetheart to a pizza and milkshake at Eish!!.
5. Relax. Unwind. Refresh
Inspired by the Merchant of Venice by William Shakespeare, the Merchant Hotel at Lake Umuzi is designed for a relaxing evening. When making your booking, please state that you would like the Valentine's upgrade and we will include a complimentary bottle of Sparkling Wine and a romantic turndown of the room with rose petals.
Bookings can be made at [email protected] or 017 631 3452.
6. Anti-Valentine's ??
Are you one of those people dreading the days leading up to Valentine's Day? Not one for the mushy, lovey-dovey stuff?
Don't feel like you can't celebrate this day with the rest of them! At Zebra Lounge we are celebrating 'singles awareness'!
Grab your gals and/or pals and join them for some spectacular specials and a fun, singles nights at Zebra Lounge!
For only R85 you can get two sliders from Eish!! with onion rings
That's not all, order any pizza from Eish!! and only pay R30 for a glass of sparkling wine at Zebra Lounge.
But wait, there's more! For only R160 you can purchase any bottle of JC Le Roux sparkling wine!
7. Paint the town red
After a delectable dinner at Eish!! or Boesies' Restaurant and a nightcap at Zebra Lounge, don't let the evening end there. Book a night at InnGreen @ Lake Umuzi and mention that you are treating your Valentine, which will include a romantic turndown with a complimentary bottle of Sparkling Wine and rose petals in your room.
8. Splish, splash fun
AquaZone Waterpark will be opening again, on Saturday, 13 February, and we know you have missed sliding into the weekend as much as we have. Make the most of the month of summer while spending it with those you love!
9. Culinary Safari 
If you like eating as much as I do, then on Sunday, 14 February, I have a culinary journey for you to embark on.
Breakfast
We all know breakfast is the most important meal of the day, therefore, we will start at Eish!! with the Salmon Eggs Benedict with homemade hollandaise sauce.
Lunch
Nothing like a hearty, 3 course Buffet at Bosveld Lapa. Some of the items on the menu include Crumbed Mushrooms, Beef, Pork and Chicken, not to mention the Strawberry Cheesecake with your name on it.
Dinner
There is no need to swim the ocean to share a meal with your special person, you can just pop in at Ocean Basket. Their platter for 2 is the perfect way to get you to gently brush your partner's hand as you reach for that prince prawn.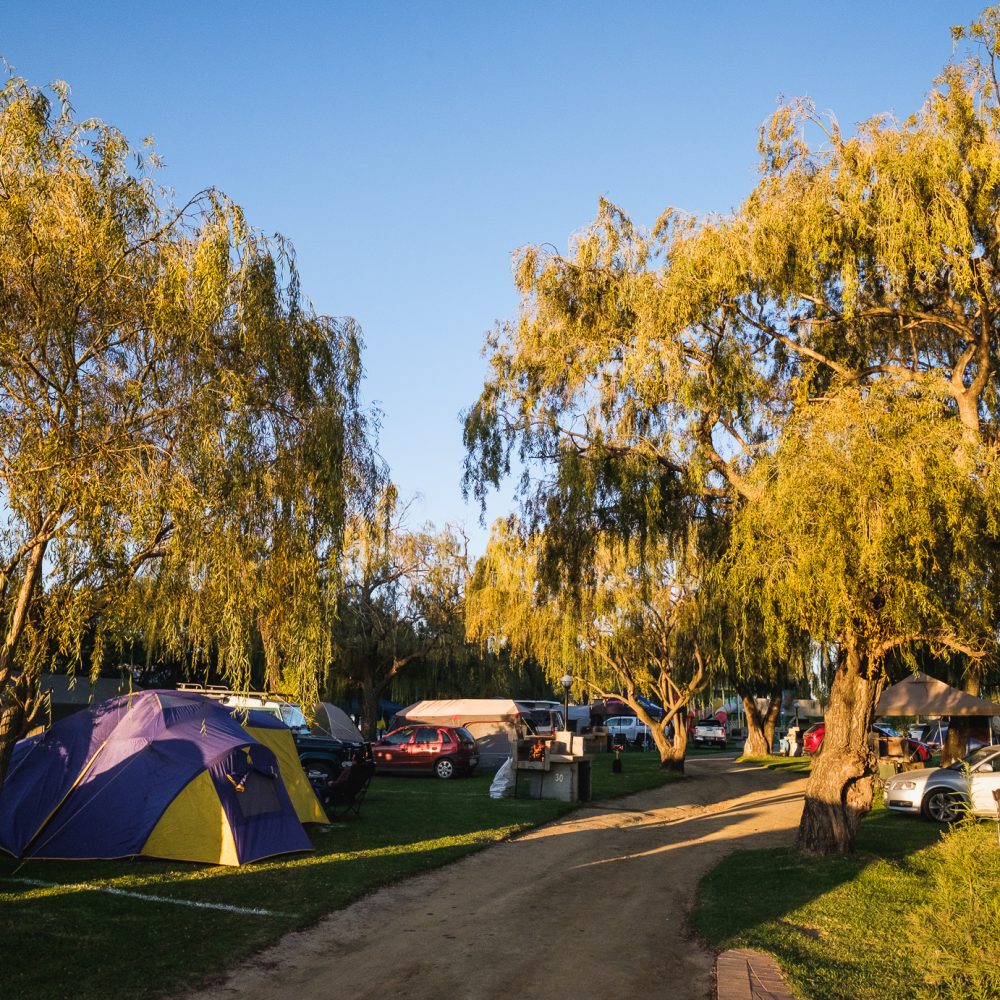 10 Things to do during Valentine's Weekend in 2021