Some of you might be aware of the newest renovated Upstairs! Upstairs is not a new name in Secunda, and it's been around for a while. Yet, it left us there for a bit but quickly made its way back to the Waterfront. Upstairs got a bit of a facelift and it is now a saucy Latin American restaurant, offering Homebrew Lab crafted gin and beers, amongst other drinks and tasty food.
Upstairs! boasts colourful blue, orange and yellow walls, woven basket lighting and a gigantic Cuban flag above the bar. Simply walking into Upstairs! will lift your mood and give you the sense of being on holiday somewhere in Southern America. Picture a beach bar in Cuba, with tasty cocktails and Mexican-inspired food. Who wouldn't want to spend their afternoon here?
At the beginning of September, Upstairs! had its official launch and called it the Fiesta Launch Weekend. It was a whole weekend of festivities that included live music, interactive Latin American dancing, and fire dancing! The weekend started on Friday night with a live show by Dirkie and his partner. They kept the fiesta going throughout the evening with beautiful guitar and violin duo performances. In between their performances, the Upstairs! guests who attended the launch were pleasantly surprised by local Secunda Latin American dancer, Amar.
The fiesta continued on the Saturday with more live performances and the evening ended with fire dancers, and the whole crowd joined for a fun night of dancing.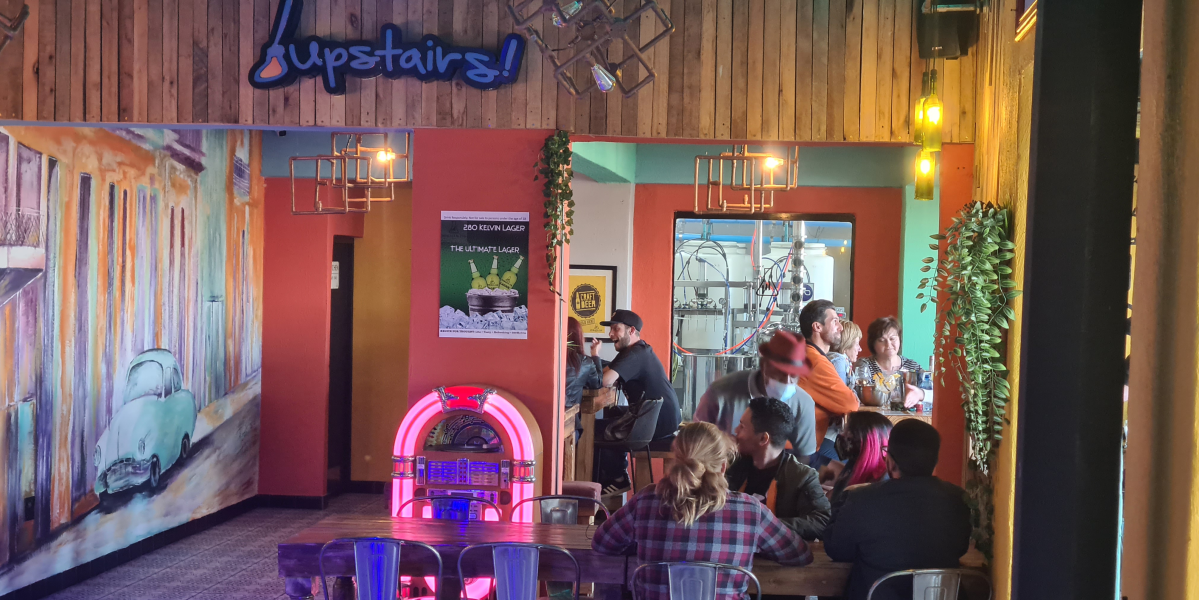 If you're particularly a fan of dancing, you will have to clear your calendar to spend more time at Upstairs! Our tasty Mexican-inspired tacos, nacho's and other delicious food, our rhythmic dance music and wide variety of craft gins and beers, your nights out have officially moved up a notch! If that's not enough to convince you, perhaps the knowledge of Amar becoming a regular dancer at Upstairs! can be.
Amar Lammar describes herself as a girl with Mexican blood, a heart in South Africa and a passion for Arabic dancing. Amar was born in Mexico City. From a young age, she showed interest in art especially dance. At the age of six years old she began her studies of Polynesian dances followed by a short period of ballet together with Mexican folklore. At the age of 11, she enters into Afro-Caribbean rhythms but finally discovered and pursued her studies of oriental dance at the age of 13. Although she took a few classes with a local dancer, Amar considers herself self-taught as information about belly dance in the '90s was scarce. It took her many years as a performer and later as a teacher to achieve the professional level (Ammarlammar.com, 2021).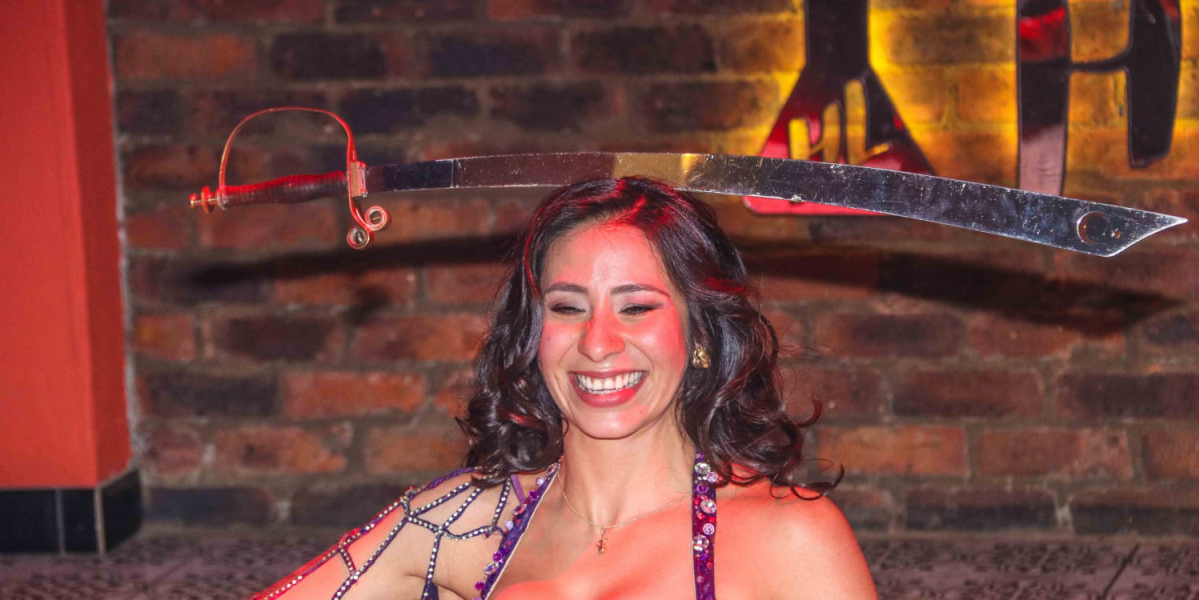 Amar is a performer and instructor of belly dance and folk dance of Mexican and Middle Eastern countries. Amar's international career began in 2003 with her first contracts in India for the Sheraton hotel group. After these first successful contracts, she expanded her career and performed in several countries such as Bahrein, Syria, Lebanon, Tunis and the Netherlands. For the last 12 years, she resided in the UAE performing full time at some of the most prestigious hotels in Abu Dhabi and Dubai including Marriot, Millenium, Rotana, Burj Al Arab, Atlantis, the Palm, and Emirates Palace. She is now based in South Africa and continues dancing and improving.
Her main goal is to teach Oriental Dance based on her experiences in the Middle East and the knowledge she acquired during all these years.
We had the absolute privilege of having Amar dance at Upstairs! for our Fiesta Launch Weekend, but we're even more blessed to announce that Amar will become a regular visitor at Upstairs!. She will be performing and dancing at Upstairs! on a more regular basis and her dance community will be spending some of their time practicing at Upstairs!
If you missed her jaw-dropping dance performance at our launch, be sure to keep your eyes peeled for when she has another performance at Upstairs!