With only a few weeks to go until Misty Waters 2022 the excitement can be felt in the air, on-the-line, inside the Sasol towers, across our lakes and all the way to the top of Table Mountain! After an absolute insane Misty Waters last year, with acts like Spoegwolf, Black Cat Bones, Springbok Nude Girls, Wolfgang Marrow, Albert Frost and Gert Vlok Nel, amongst others, we didn't think it was possible to top it. However, much like the world's underestimation of Putin, we underestimated Misty Waters' ability to top its insane line-up from last year. Yet, by the looks of it, Misty Waters is bringing an even insaner (yes, that's a word now) line-up than last year!
For those who have not seen the first artist announcements on social media, this year's Misty Waters boasts South African legends, such as Bittereinder, Aking, Southern Gypsey Queen, Tidal Waves, The Amblers, Painted Flowers, Defy Theory, Aya Nixon, Joy Club Cassidy Cassidy and the list goes on and on. Keep your eyes on the Misty Waters Music Festival's social media pages for the third and final artist announcement coming soon.
Now that this line-up has convinced you to purchase your Misty Waters ticket and witness South African music history being made, it's time to delve a little deeper into some queries you might have. Continue reading to learn more about festival accommodation, festival tickets, festival dos and don'ts, and other questions you might've had.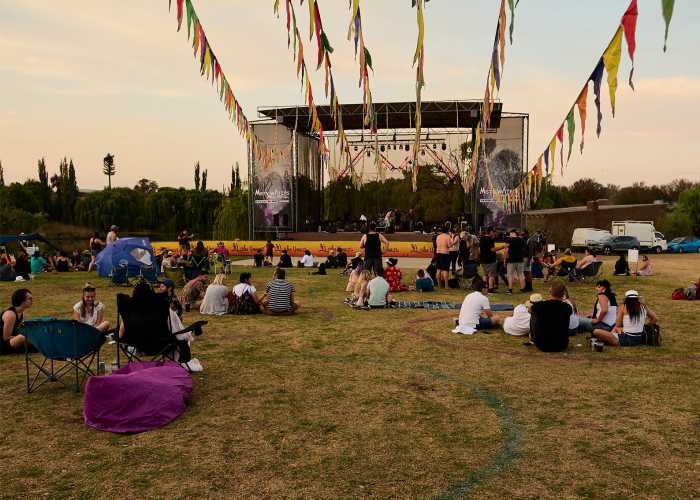 FREQUENTLY ASKED QUESTIONS
Festival Tickets:
• Will there be day tickets available?
No, there are no day tickets available this year. Only weekend tickets will be sold at the price of R490 for adults and R390 for children (7 – 17 year old).
• Will there be tickets sold at the gates?
No, tickets will not be sold at the gates. Tickets will only be sold online or via [email protected]
• Are there tickets for minors available i.e. kids tickets?
Yes, for kids below 17 years old there are tickets available at R390. And children younger than 7 years old have free access.
• What does my festival ticket include?
Your festival ticket of R490 includes access to the Misty Waters Music Festival grounds and all the live shows.
• Does my ticket include access to the rest of Lake Umuzi*?
Yes, your festival ticket grants you access to the other restaurants readily available located within walking distance from the festival grounds. Restaurants include Bosveld Lapa, Dros, Eish!!, Ocean Basket and Upstairs.
** The Misty Waters festival grounds form part of the greater Lake Umuzi Waterfront. Along with Misty Waters, Lake Umuzi offers plenty of other activities and annual festivals. At Lake Umuzi you can partake in miniature golf, indoor rock climbing, the waterpark, bars and lounges, the spa and even indoor shooting. Browse the rest of the Lake Umuzi website to discover the abundance of activities available at Lake Umuzi.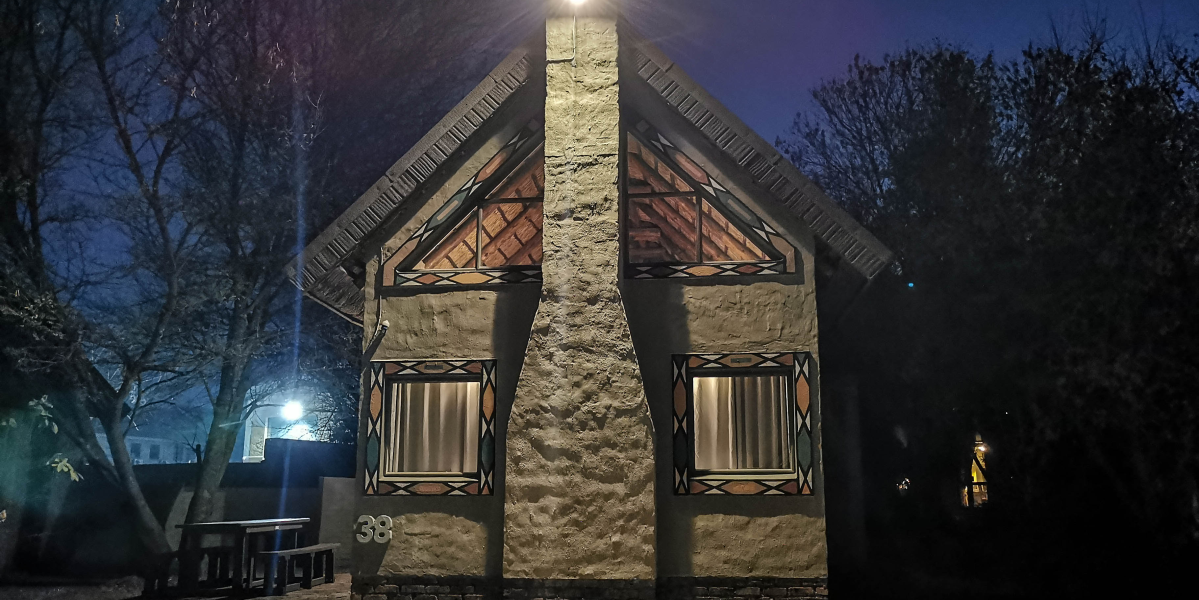 Festival Accommodation:
• How far is the accommodation from the festival grounds?
All accommodation located at Lake Umuzi is walking distance from where Misty Waters takes place.
• Does my booked accommodation include my festival ticket?
Yes, when you book accommodation at Lake Umuzi you receive a complimentary ticket based on how many people are booked for the accommodation. Thus, if you book a six sleeper chalet, you receive six complimentary festival tickets. If you book a single room at InnGreen Hotel, you receive one complimentary festival ticket.
• What type of accommodation is there available at Lake Umuzi and Misty Waters Music Festival?
Luxury Accommodation
Lake Umuzi offers various types of luxury accommodation options such as The Merchant Hotel, with single, double and junior suite options, and InnGreen Environmentally Friendly Hotel with single and double rooms available.
If you're planning on attending Misty Waters with a larger group of friends or family, but still prefer sleeping in a bed during a festival the best accommodation option for you would be Umuzi Lodge. Umuzi Lodge is also located at Lake Umuzi and it's the closest in proximity to the festival grounds. Umuzi Lodge offers customers four and six sleeper, self-catering chalets.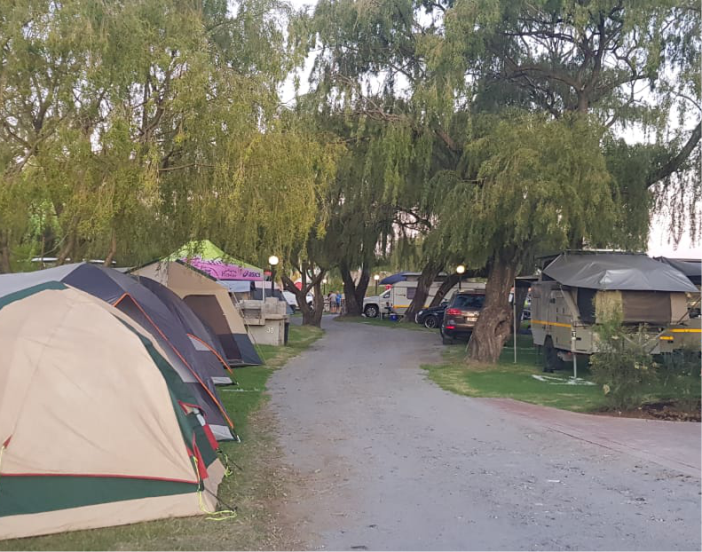 Camping Accommodation
For those die hard festies, who prefer roughing it up and saving an extra buck there are two camping options available.
The first is general camping, which is included in the price you pay for your festival ticket. Therefore, general camping costs R490 (the price of your ticket) and it includes open camping on the festival grounds. General camping does not allow vehicle access or open fires. You are allowed to bring your own cooler box, permitted it stays within your camping area, as cooler boxes are not allowed at the stage.
The other camping option is Kamp Oase at Lake Umuzi. Kamp Oase is the caravan park located right next to the Misty Waters stage and other general camping area, but it offers water and electricity points and a braai stand to the camper. Kamp Oase camping allows one vehicle per stand, along with your caravan or camper van.
Both of the camping options, general and Kamp Oase camping, have access to clean ablutions with hot showers and baths.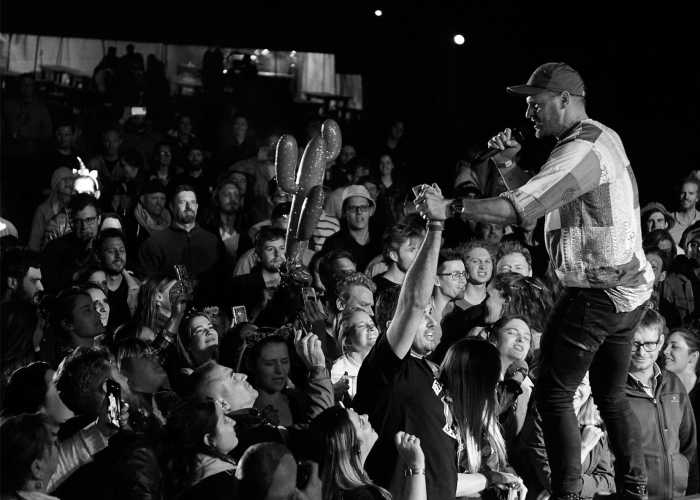 General Festival Questions:
• What time do the gates open?
Friday, April 29 – gates open at 10:00 and closes at 22:00
Saturday, April 30 – gates open at 10:00 and closes at 22:00
Sunday, May 1 – gates open at 10:00 and closes at 22:00
• When can we first arrive to the festival grounds?
Campers are allowed to arrive any time after 10:00 on Thursday, April 28 (the day before the festival starts – how cool and convenient is that!)
Arrival on Thursday requires prior arrangement. Please contact Central Res to arrange Thursday arrival ([email protected] or call at 017 631 3452)
The first show of the festival starts at 17:00 on Friday, April 29th.
The Thursday entry only applies to festival-goers that are camping at Lake Umuzi. If you're staying at any other Lake Umuzi accommodation, your entry to the festival ground is tied to your check-in date. With regards to local festies attending who are staying at their homes or festies who are booked at accommodation outside of Lake Umuzi, please see the information at "what times do the gates open" (located at the first bullet point in this section) as these times apply to you.
• By when are festival-goers required to leave the festival grounds after the festival is finished?
We know how hard a good festival can be on your body, that's why we specifically planned for the last day to be a relaxed day for casually packing up and heading home. Use the whole of Monday to sleep off that lekker babelas and reminisce about the weekend.
All festival-goers that are camping (general camping and Kamp Oase camping) can stay until Tuesday, May 3rd! This date only applies to festival goers that are camping, not guests staying at the luxury accommodation (The Merchant, InnGreen, and/or Umuzi Lodge.)
Campers can come in from Thursday (April 28th) and leave on Tuesday morning (May 3rd) at NO EXTRA CHARGE, with prior arrangement.
• Will there be food and beer tents?
Yes, there are always fun and tasty food and drink stalls offering unique options like pizza cones, vodka slushies, edible brownies, sandwiches, cold drinks and of course the actual beer tent itself.
• Can I bring my own cooler box from outside?
Yes, you are allowed to bring in a cooler box and keep it at your camping spot. No cooler boxes are allowed at the stage. This is to keep the grounds clean and safe from broken glass. There are many beverage options to choose from at the stage, such as the above mentioned beer tent and other craft drinks.
We hope this article answered all of your questions. Should you have more queries regarding Misty Waters Music Festival feel free to contact Lake Umuzi. We look forward to hearing from you!
Email: [email protected]
Tel: 017 631 3452