Chosen as one of the 10 venues across 8 provinces, Lake Umuzi invites you to enjoy an evening of dinner and dance as part of the Cederberg Shiraz Festival 2022. A wine experience curated by the Nieuwoudt family and the Cederberg Wine Making Team delivered to wine drinkers all over South Africa.
Join us in our new Glasshouse on the river at Boesies Function Venue for the 4th installment of the annual Cederberg Shiraz Festival. A hearty 4-course meal, delectable Cederberg wines, and entertainment by Costa Nicholas are on the cards.
The Cederberg Shiraz Festival will be taking place from 17 to 27 August. For 10 wonderful days, we will be celebrating Shiraz at 10 different locations via a mobile festival that includes live demonstrations and a series of personally hosted wine-pairing dinners. We're seeing red at the moment but not just any shade – the colour has a distinctly purplish hue!
Secunda loves wine. The many Secunda Guilds and the very popular Wednesday wine evenings hosted by the Wine Lady, Amanda Smith are a testimony to that.
The Secunda event will be on 20 August 2022 at 18h00 for 19h00, with canapés and a Cederberg Rosé on arrival. Tickets are R480 per person which includes a 4-course meal and a selected Cederberg wine with every course.
More about Costa Nicholas
He first played professionally at the age of twelve, holding his own with musicians who were much older and highly experienced. At the age of 17, he joined "Adverse Edition", a prominent Jazz/fusion band, and at 19 years old joined world-acclaimed Jazz maestro Johnnie Fourie. Other exploits include compositions and performances for world-renowned actress Sharon Stone, Pope John Paul 2, Nelson Mandela, Saudi Prince, Isaac Hayes, All American Jazz Band, Jean-Michel Byron of "Toto" a host of session work for television and radio . One of his career highlights was working with actress Sharon Stone – being commissioned to compose a song for her first dance at her wedding which was performed by the legendary musician Ray Charles and his band, supported by the New York Choir.
Genres you can expect during the evening are Cocktail / Dinner music, Pop / Dance, R&B, Latin American, Rock, African and local to Golden Oldies.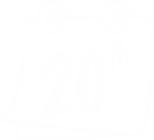 20 August 2022
18h00 for 19h00
The new Glasshouse at Boesies
Lake Umuzi South Bank
Secunda
Preview the exceptionally crafted wines you'll enjoy during this nationwide appreciation of Shiraz in all its intense and flavourful glory.
An aromatic, topical white wine
A dry, delicate Shiraz-based pink wine
A classic, complex example of this noble variety
An accessible, smooth red blend
A fruit-driven and succulent, the star of the show